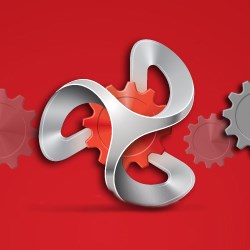 San Francisco, CA (PRWEB) January 20, 2014
BestHostingForASP.NET, a site dedicated to ASP.NET hosting review and introduction, has introduced the 3 best DotNetNuke hosting companies which offer 100% DotNetNuke compatibility, rich features, outstanding reliability, around-the-clock technical support, cutting-edge technologies and affordable price.
The winners of the award are WinHost, DiscountASP.NET and Arvixe. The selection is based on over 6 months' review and real experience with 50+ ASP.NET hosting providers and more than 500 verified customer reviews and ratings.
For hosting DotNetNuke, the editors have given an overall rating of 4.8 of 5 to WinHost, 4.7 of 5 to DiscountASP.NET and 4.5 of 5 to Arvixe. The ratings that real customers give the 3 companies are 4.89, 4.87 and 4.76 out of 5 respectively.
1) WinHost
Focusing on providing stable and reliable Windows hosting service only, WinHost utilizes first-rate facilities and technologies to keep customers' websites running securely, consistently and quickly. For example, all websites are hosted on dual quad core Dell servers with 32 GB RAM and RAID 10 disk arrays, and each of them is put in its own isolated application pool. Besides, the company hosts every element (websites, databases, email and stats) on separate servers to further guarantee website performance.
There are 3 packages suitable for different sizes of DotNetNuke-based websites. Available at a price starting from $3.95/mo, all of the packages come with Windows server 2012, MSSQL server 2012, IIS 8.0, ASP.NET 4.5.1, URL rewrite module 2, 24x7 technical support, and 30 days full refund guarantee.
2) DiscountASP.NET
With the goal of offering solutions to .NET developers, DiscountASP.NET has been serving thousands of customers for 11 years. The all-in-one package, which is priced from $5/mo with an exclusive 50% discount, includes ASP.NET 4.5.1, Windows server 2012, 1000 MB disk space, 80 GB monthly bandwidth, Full Trust, and $75 Bing/Yahoo ads credits.
The company offers a 1-click installer in the Web Application Gallery to automate the installation of the DotNetNuke community edition. Using this tool, customers are able to have the software installed with several clicks without downloading files or configuring servers manually.
3) Arvixe
As a provider of shared, VPS and dedicated server hosting, Arvixe designs its products to meet the online demands of all kinds of DotNetNuke websites regardless of the size. To ensure the compatibility with the application, the company supports Windows server 2012, MSSQL server 2012, and IIS 8.0.
The shared Personal Class package is available at $3.5/mo for new customers making subscriptions with the coupon code BWH360, coming with unlimited RAID 10 storage, unlimited bandwidth, unlimited MySQL and MSSQL databases, WebSitePanel control panel, Full Trust, 6 dedicated application pools, daily R1Soft backups, 1 free domain for life, $100 Google AdWords credits and $75 Bing/Yahoo search credits.
For more information, follow this link to read details about the award and the winners.
About BestHostingForASP.NET
It is a professional site that helps people choose ASP.NET hosting service by offering unbiased reviews and ratings on companies and their products.