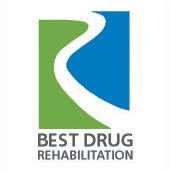 We need to help parents talk to their kids, and influence them in positive ways.
(PRWEB) November 27, 2013
How to stop America's growing drug and alcohol abuse epidemic is the topic of a new video featuring an interview between Best Drug Rehabilitation's Founder Per Wickstrom, and former NFLer Jarrett Payton, the son of football legend Walter Payton.
"The key to stopping drug and alcohol abuse start at home," commented Jarrett Payton who played for the Tennessee Titans in 2005. "We need to help parents talk to their kids, and influence them in positive ways."
"Jarrett and I agree that role models in society, whether they're professional athletes, business people or anyone else, have an obligation to give back to the community and help future generations succeed and achieve even greater heights than we ever did or will," commented Per Wickstrom, who personally battled with addiction in his youth, and is now dedicated to helping others live healthy, sober lives. "We also need to grasp that today's young people are under an immense amount of pressure, and we need to show them that alcohol and drugs – including prescription drugs – aren't going to help them cope. On the contrary, they're invariably doing to lead down a path that is destructive to them, their families, their communities, and our nation as a whole."
Best Drug Rehabilitations new video that features the treatment facility's CEO Per Wickstrom interview with Jarrett Payton is available at http://www.youtube.com/watch?v=m5tbKAZx4fg.
For additional information or media inquiries, contact Amber Howe, Executive Director BDR, at (231) 887-4590 or ahowe(at)rehabadmin(dot)com.
About Best Drug Rehabilitation
Best Drug Rehabilitation offers treatment programs, and believes that having family close by during a stay in rehab can make a big difference in whether or not the process is successful. Led by CEO Per Wickstrom, Best Drug Rehabilitation also understands that recovering from an addiction is an intense emotional and physical challenge, and as such provides clients with a comfortable and private space that is safe and free of anxiety. Ultimately, Best Drug Rehabilitation offers recovery geared to the personalized needs of each client, which is an option that makes the chance for long-term success much more likely.
Learn more at http://www.bestdrugrehabilitation.com/.