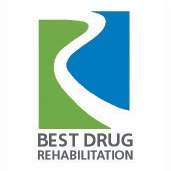 What we want to do is provide underprivileged young people in the area with a safe and uplifting place to spend their time.
(PRWEB) December 11, 2012
Per Wickstrom, CEO of leading dual diagnosis treatment facility Best Drug Rehabilitation and part-time boxing promoter, has joined forces with legendary boxing coach Antonio "Sugar Tony" Rosario, and former World Boxing Organization cruiserweight champ Tyrone Booze, in an innovative new boxing instruction program that will help underprivileged young people in Battle Creek, Michigan turn away from a path of drugs and alcohol – and towards a life of self-respect, personal empowerment, community involvement and physical fitness.
The new program, which will be based in an old and unused building that once housed the Zion Christian Assembly, will help keep kids off the street and show them that there's a positive, drug and alcohol-free life they can choose – right at home in Battle Creek.
"Obviously, we aren't aiming to develop the next Olympic gold medalist, or find the next Tyrone Booze," commented Per Wickstrom, who personally battled drugs and alcohol addiction in his younger days. "But that's not the point at all. What we want to do is provide underprivileged young people in the area with a safe and uplifting place to spend their time. Instead of hanging out on the street and falling into self-destructive patterns, they can experience the thrill and energy of a real boxing facility."
Currently, Wickstrom and his leadership group are in the process of restoring the program's building at 285 Capital Avenue Southwest. Once complete, in addition to supporting underprivileged young people in the area, the program will also train amateur and professional boxers, and feature regular Friday night fights.
Added Wickstrom: "Yet, who really knows? Perhaps the next Tyrone Booze is somewhere out there in Battle Creek, and this could be just the opportunity that they need to achieve their destiny. It may sound far-fetched, but after personally seeing thousands of clients break free from addiction and reclaim their lives, I can tell you without a doubt that miracles can and do happen. And based on the Best Drug Rehabilitation reviews that my staff and I receive each day, miracles happen far more frequently than most people imagine!"
For additional information or media inquiries, contact Amber Howe, Executive Director BDR, at (231) 887-4590.
About Best Drug Rehabilitation
Michigan-based Best Drug Rehabilitation treatment center offers residential treatment programs, and believes that having family close by during a stay in rehab can make a big difference in whether or not the process is successful. Best Drug Rehabilitation offers recovery geared to the personalized needs of each of each client, which is an option that makes the chance for long-term success much more likely. Learn more at http://www.bestdrugrehabilitation.com/.