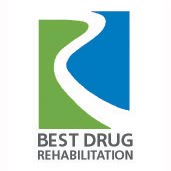 We need pioneering programs like Imagination Heals and many others to turn fear and isolation, into love and inspiration.
(PRWEB) June 19, 2013
Best Drug Rehabilitation's CEO Per Wickstrom, a leading advocate of treatment that involves extensive one-on-one counselling with an experienced, compassionate and licensed counsellor, recently interviewed speaker, actress and former gymnast Cathy Rigby at the Imagination Heals event in Los Angleson the topic of America's drug abuse epidemic.
"Both Kathy and I agree that the world is a tougher place for kids today than it was when we were younger and finding our way," commented Per Wickstrom. "And that's why it's so essential that we have programs like Imagination Heals to make sure that kids know that they aren't alone, that they're loved for who they are, and that it's perfectly fine to ask for help if things become confusing, scary or painful."
Imagination Heals, which was co-launched by Best Drug Rehabilitation and BALANCE Edutainment, is a transformative program that entertains, inspires and uplifts hospitalized children across the US through music, stories and the arts.
Added Per Wickstrom: "Although I devote my professional and personal life to helping people and their loved ones successfully overcome the enormous challenges of addiction, there was a period in my life when I was on the other side. I know the penetrating loneliness, the gaping isolation, and the feeling that nobody cares. We need pioneering programs like Imagination Heals and many others to turn fear and isolation, into love and inspiration. That may sound impossibly idealistic to some people -- and I understand that. Personally, I see the impossible unfold every day at Best Drug Rehabilitation. I see lives reclaimed, families restored, and futures regained. Others can call that impossible. I call it an expectation."
Per Wickstrom's interview with Cathy Rigby is available at http://www.youtube.com/watch?v=vmgXTauMfAg&feature=youtu.be.
For additional information or media inquiries, contact Amber Howe, Executive Director BDR, at (231) 887-4590 or ahowe(at)rehabadmin(dot)com.
About Best Drug Rehabilitation
Best Drug Rehabilitation offers treatment programs, and believes that having family close by during a stay in rehab can make a big difference in whether or not the process is successful. Led by CEO Per Wickstrom, Best Drug Rehabilitation also understands that recovering from an addiction is an intense emotional and physical challenge, and as such provides clients with a comfortable and private space that is safe and free of anxiety. Ultimately, Best Drug Rehabilitation offers recovery geared to the personalized needs of each of each client, which is an option that makes the chance for long-term success much more likely.
Learn more at http://www.bestdrugrehabilitation.com/