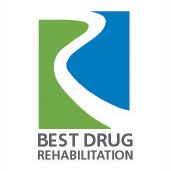 Both Joanna and I agree that what's really lacking in our society today, especially in our school system, is humanity.
(PRWEB) June 25, 2013
Best Drug Rehabilitation's CEO Per Wickstrom, who is a leading advocate for an approach to addiction treatment that empowers clients to experience complete health that embraces body, mind and spirit, recently interviewed celebrated actress Joanna Cassidy at the Imagination Heals event in Los Angeles.
Imagination Heals, which was co-launched by Best Drug Rehabilitation and BALANCE Edutainment, blends music, stories and art to provide hospitalized children with uplifting and inspiring education and entertainment.
"Both Joanna and I agree that what's really lacking in our society today, especially in our school system, is humanity," commented Per Wickstrom, who personally battled addictions in his youth. "We casualty teach children about the virtues of humanity, but we do it in a kind of off-handed way; as if kindness, compassion, empathy and caring are optional and secondary. However, ironically, it's typically a lack of humanity that creates the context within which children become vulnerable to, and ultimately enslaved by, addiction."
Added Per Wickstrom: "In the simplest and starkest terms, I can put it this way: as a society, we can continue to spend billions of dollars a year building treatment facilities that try and help children after they've fallen into the destructive and sometimes fatal trap of addiction. Or, we can launch more programs like Imagination Heals to help prevent children from ever setting foot in a treatment facility. We all know which choice is wiser. Hopefully, our leaders and legislators know this as well -- because we're paying for inaction in so much more than dollars. We're paying for it in destroyed lives and lost futures. How can we put a price on that?"
Per Wickstrom's interview with Joanna Cassidy is available at http://www.youtube.com/watch?v=ytKpk1ucIio&feature=youtu.be.
For additional information or media inquiries, contact Amber Howe, Executive Director BDR, at (231) 887-4590 or ahowe(at)rehabadmin(dot)com.
About Best Drug Rehabilitation
Best Drug Rehabilitation offers treatment programs, and believes that having family close by during a stay in rehab can make a big difference in whether or not the process is successful. Led by CEO Per Wickstrom, Best Drug Rehabilitation also understands that recovering from an addiction is an intense emotional and physical challenge, and as such provides clients with a comfortable and private space that is safe and free of anxiety. Ultimately, Best Drug Rehabilitation offers recovery geared to the personalized needs of each of each client, which is an option that makes the chance for long-term success much more likely.
Learn more at http://www.bestdrugrehabilitation.com/