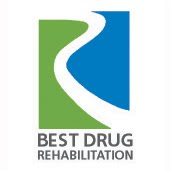 (PRWEB) December 11, 2012
Best Drug Rehabilitation, a cutting-edge residential addiction treatment center that empowers clients to create their own unique, medically-approved treatment plan from beginning to end, is providing another kind of support that is -- in many ways -- no less profound than that which it provides clients and their loved ones: support for the economically embattled Mishawaka community and labor market.
That's because, in mid-March 2013 when Best Drug Rehabilitation finishes $700,000 worth of renovations and throws opens the doors of its new treatment facility at Mishawaka's old Jefferson Family Pavilion, it will be creating dozens of quality, long-term jobs and generating hundreds of thousands in local economic activity.
"Next March is just around the corner, and very shortly we'll be ramping-up our plans to aggressively hire maintenance staff, cooks, operations personnel, groundskeepers, dishwashers, security guards, nurses, counselors, doctors, communication professionals, and the list goes on," commented Best Drug Rehabilitation's Project Manage Mark Hergert. "We need a full contingent of staff to ensure that we offer our clients and their families the very best care, service and treatment."
"There are still a few people who feel that addiction treatment facilities are bad news for communities," added Per Wickstrom, Best Drug Rehabilitation's CEO. "In reality, nothing could be further from the truth. In addition to providing essential help to clients and their families, our new treatment facility will create great long-term jobs, and generate a huge amount of economic activity. That makes it a good news story for local businesses, and a good news story for municipalities and counties. There are no losers in this. Everyone wins – which is how it should be!"
For additional information or media inquiries, contact Amber Howe, Executive Director BDR, at (231) 887-4590.
About Best Drug Rehabilitation and http://www.bestdrugrehabilitation.com
Michigan-based Best Drug Rehabilitation treatment center offers residential treatment programs, and believes that having family close by during a stay in rehab can make a big difference in whether or not the process is successful. Best Drug Rehabilitation offers recovery geared to the personalized needs of each of each client, which is an option that makes the chance for long-term success much more likely. Read Best Drug rehabilitation reviews and learn more at bestdrugrehabilitation.com.