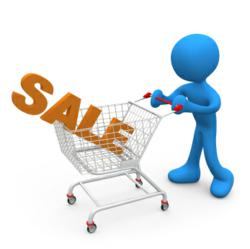 San Francisco, CA (PRWEB) May 05, 2012
The leading web hosting review site Top-Cheap-Web-Hosting.com announces InMotion hosting as the best eCommerce hosting provider for 2012 for small businesses, rated by the editorial review and 684 real customer reviews based on the eCommerce hosting compatibility, performance, reliability, customer service and price.
InMotion is an award-winning web host, founded in 2001 in Virginia Beach, designed for small and medium sized businesses. Now they're topping the recommended list of nearly all web hosting review & rating sites, having the terrific reputation on offering reliable web hosting services and responsive customer service at an affordable price.
Compared to blog sites, eCommerce website is very sensitive on the speed and uptime that directly affects the conversion rate of visitors. InMotion offers reliable and fast eCommerce web hosting solution by leveraging their powerful servers, Max Speed Zone technology, and rock-solid business hosting experience. InMotion hosting is not an Internet firm that knows the Internet business only, but they know what their customers need and how to help them for Internet businesses.
InMotion hosting provides 3 eCommerce software with the web hosting control panel (cPanel), including Zen Cart, Cube Cart and OSCommerce. The control panel allows users to 1-Click install the either software binding to a domain name for the eCommerce website in a few minutes.
InMotion hosting offers 24/7 US-based customer service via toll-free telephone and live chat. They commit that there is an experienced staff helping the customer issues at any time with holding times that average less than 2 minutes.
The highlight of InMotion hosting for small businesses:
1) Free automated daily backup.
2) Max speed zone technology for up to 6X faster hosting and email.
3) 90 days full money back guarantee & anytime post-rated money back guarantee.
4) 24/7 US customer service via toll-free telephone and live chat.
5) Free $100 Google AdWords credits for US and Canada residents.
6) Free $75 Bing/Yahoo search advertising credits for US and Canada residents.
As introduced by TCWH, besides InMotion hosting highly recommended by their editors, by the end of April 30, 2012, TCWH has received 684 real customer reviews for InMotion hosting that 99.1% of the customers are highly satisfied with the overall service received and there is no complaint.
InMotion hosting provides business web hosting, VPS and dedicated server. Their business web hosting is starting at $6.95/mo regularly, but now they're making a compelling 15% discount for $5.95/mo.
To claim the InMotion hosting 15% discount and to learn more about InMotion hosting review, visit http://www.top-cheap-web-hosting.com/web-hosting-guide/best-business-web-hosting
About Top-Cheap-Web-Hosting.com
Top-Cheap-Web-Hosting.com (TCWH) is an independent web hosting review website, rating web hosts based on the true experience and the real customer reviews. TCWH is designed to help people find the best web hosting deal at the most affordable rate. Visit Top-Cheap-Web-Hosting.com to learn more about web hosting review, rating and deals.