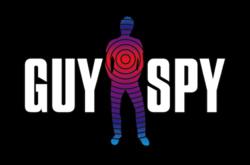 GuySpy has worked hard to develop its top-ranked gay blog. To have the GuySpy app fully integrated with our blog is just fantastic for our members
(PRWEB) March 31, 2012
GuySpy is pleased to announce the launch of its innovative, full-featured web site. The new site integrates GuySpy's top-ranked gay blog with its full-featured gay dating app. GuySpy members can search through the matrix of guys, chat with other members, cruise through the latest GuySpy photos, read articles from some of the top gay bloggers, and check out events and parties.
Using geo-location services, GuySpy displays guys that are close, online, and looking to chat. Planning a trip? Heading somewhere new and want to check out the scene? For those members with a penchant for travel, they can change their city to view guys from around the world. Chat with guys, send video and photos - all for free.
Jeff Prete, General Manager of Stark Mobile Media, states, "We are incredibly proud of our new website. It's a major milestone in the evolution of GuySpy - the full integration of our social website and our GuySpy app. We're pleased to offer our members and readers our most fully-featured web experience ever."
"GuySpy has worked hard to develop its top-ranked gay blog. To have the GuySpy app fully integrated with our blog is just fantastic for our members," states Morris Chapdelaine, Executive Editor of GuySpy. "It's just a further differentiator from our competitors. None of them - not Grindr, nor ManHunt, nor BoyAhoy - can offer this kind of user experience."
GuySpy debuted its app for iPhone in October of 2010. Since then, GuySpy for Android, GuySpy for Mobile Web, and GuySpy for Web have been added to the product line. To date, over 300,000 guys have downloaded the app worldwide.
GuySpy uses location-based services, such as GPS, to connect gay, bi and curious users for free live gay chat. Users can find gay men by location, view profiles and photos, upload and listen to voice messages, send and receive video messages and image files, and text chat. To make it even easier to chat with gay guys in their area, users have the option of viewing the entire community or using search filters to find only the guys that meet their criteria.
About Stark Mobile Media
Stark Mobile Media develops and distributes web, mobile web, and mobile applications to North American markets. Its flagship product, GuySpy, is a location-based mobile dating product that combines the intimacy of voice and photos with the immediacy of location. GuySpy is available for iPhone/iPad/iPod, Android, web, and mobile web.