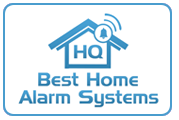 View reviews of the leading home security monitoring providers online at BestHomeAlarmSystemsReviews.com.
Pittsburgh, PA (PRWEB) May 28, 2013
BestHomeAlarmSystemsReviews.com has helped thousands of consumers select the best home security monitoring service for their home and family. The independent home security systems reviews website regularly publishes tips and consumer guides to assist those who are in the market for a home security system. BestHomeAlarmSystemsReviews.com now releases their tips sheet to help consumers purchase the best security system monitoring services.
According to Mike Bristow, from BestHomeAlarmSystemsReviews.com, "The staff at BestHomeAlarmSystemsReviews.com enjoys releasing tips sheets to help consumers make the important purchase to protect their home. There are so many options in the market that it can be hard to distinguish what type of home security system is best to adequately protect their home."
1. Ask friends and family about their experience. If family or friends have a home security system with monitoring services, they are the perfect candidates to ask how they like their home security system and the monthly monitoring services. The best recommendations usually come from close friends and family.
2. Conduct online research. One of the best ways to learn what companies offer home security monitoring services is by performing a quick Internet search. Review sites like BestHomeAlarmSystemsReviews.com offer independent reviews of dozens of home security systems companies. Oftentimes viewing side-by-side comparisons of the leading home security company's features and services will help narrow down the selection.
3. Look at consumer and business ratings. The Better Business Bureau website has a wealth of information about the customer service records of businesses. On their website a consumer can view if the company is accredited with the BBB and what type of rating they maintain.
About BestHomeAlarmSystemsReviews.com
BestHomeAlarmSystemsReviews.com is the leading home security systems reviews website. Each year the expert home security staff researches, reviews and ranks dozens of home security companies and publishes the results online. Additionally, BestHomeAlarmSystemsReviews.com releases educational information to help consumers lead a safer and more secure lifestyle.