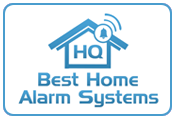 Customer Service and Technology play an important role when consumers decide on which home security company to select.
San Francisco, CA (PRWEB) February 06, 2013
BestHomeAlarmSystemsReviews.com has helped thousands of consumers research and purchase the best home alarm systems for their families. Dedicated on providing unbiased reviews of home alarm monitoring companies, the independent website lists and compares the top alarm monitoring providers of 2013.
Mike Bristow of BestHomeAlarmSystemsReviews.com announced, "The 2013 home alarm systems reviews are in. The review team put dozens of companies through a rigorous review process and came out with a winner. Many home alarm companies are reviewed however only the leading alarm providers are mentioned on the BestHomeAlarmSystemsReviews.com website."
At the top of the list this year is FrontPoint Security, the Virginia-based home alarm company, that offers their customers with wireless home alarm systems with cellular monitoring technology. They scored high in several aspects of the ranking process including customer service, monitoring technology and equipment used. For the full FrontPoint Security reviews and to see how they compare against the other leading providers, please visit http://www.BestHomeAlarmSystemsReviews.com.
Several aspects to purchasing a home alarm system that the BestHomeAlarmSystemsReviews.com team discovered while conducting the 2013 home alarm reviews are:
CUSTOMER SERVICE
Customer service plays an important role when selecting the best home alarm company. After all, consumers are relying on the home alarm company to monitor their home 24/7/365 so a friendly and helpful person on the other end of the phone is a big plus.
TECHNOLOGY
More people are tech savvy nowadays and want all the bells and whistles when it comes to home alarm monitoring and home automation. Most providers offer home automation services to control the thermostat, lighting and small appliances from the home alarm system. Additionally, consumers can purchase Interactive monitoring services and receive text message alerts on their iPhone or Android device when certain events occur in the home. Streaming video from a wireless security camera to a smartphone allowing consumers to check in on what's happening at home is also available from the leading providers.
About BestHomeAlarmSystemsReviews.com
BestHomeAlarmSystemsReviews.com provides consumers with the most up to date information on the leading home alarm providers' offerings. Focused on delivering independent reviews, BestHomeAlarmSystemsReviews.com also publishes educational information on steps consumers can take to secure their home and family.