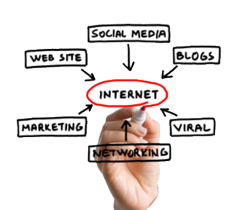 Our business model is the only option for many of today's aspiring entrepreneurs.
Tampa, FL (PRWEB) February 05, 2012
For almost 13 years, Liberty Health Network, LLC (LHN) has offered individuals a simple straight-forward method for earning extra income from home. In years gone by, many inquiries were made to the company from individuals who had prior business experience, or who were looking earn some part-time income. LHN reports now that for the first time, people wanting to start a full time home-business without prior experience is on the rise.
"At one time, only 20% of our inquiries came from first-time entrepreneurs wanting to go full-time with a home business right out of the gate. Now, that number is approaching 80%," says Chief Operating Officer Russell Bly. "Sooner or later, the reality sets in that finding careers with substantial upward mobility are increasingly harder to find. People are looking to self employment for a myriad of reasons. Unlimited income potential, Tax advantages, and personal freedom, and especially lack of viable options are just a few of the factors driving our ad respondents to call us," said Bly.
"Our business model is the only option for many of today's aspiring entrepreneurs," said Chief Financial Officer Tracy Grevert. "You can start a traditional franchise if you have thousands, to hundred's of thousands of dollars. You can set up a store on Amazon, Yahoo, or Google if you have $30 a month, plus a few thousand dollars in products to inventory to ship and provide customer service on. Or, for less than $15 a month, you can build a business where LHN handles websites, inventory, credit card processing, customer service, etc. LHN is really the only option for an increasing number of people in this economy," reports Grevert.
Guaranteed products, a complete business system, online training, and low cost of entry put starting a business with LHN within the reach of anyone. Combined with a depressed job market, forces seem to be conspiring to ensure the continued growth of Liberty Health Network.
About Liberty Health Network , LLC.
Liberty Health Network is one of the nation's leading Direct and Internet Marketing companies with a state-of-the-art Global Distribution facility in Tampa Bay, Fl. For 12 Years, the Liberty Health Network name has been synonymous with high quality Mortechem-Free Nutritional Supplements, Skin Care and Web Applications.
Liberty Health Network distributes products and services Internationally. Businesses or Individuals interested in distributing Liberty Products or requiring more information should contact Chief Operating Officer Russell Bly at (813) 774-8191. The statements made on this website have not been evaluated by the Food & Drug Administration. These products are not intended to diagnose, prevent, treat, or cure any disease.
###