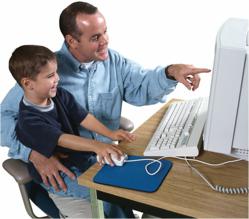 We knew if we put our best products in the open marketplace, unlike most MLM's or Network Marketing companies our products would be competitive without a business opportunity attached.
Tampa, FL USA (PRWEB) August 02, 2012
NASCAR has a saying "Win on Sunday. Sell on Monday." Meaning that when you win a customer's heart, you win their confidence in your core business. When Liberty Health Network, LLC. (LHN) announced that the company would be offering products through multiple sales channels, some existing Marketing Associates were concerned that direct sales would negatively affect the Independent Marketing Associate Sales Channel. As the company predicted, the opposite has happened. Winning the sales battle on the weekend is converting to an increase in new sales associate production throughout the following week, producing record July recruiting numbers.
"We knew if we put our best products in the open marketplace, unlike most MLM's or Network Marketing companies our products would be competitive without a business opportunity attached," said Russell Bly, Chief Operating Officer with Liberty Health Network. "By offering our products successfully at full retail through channels like Amazon.Com, we bring unparalleled third-party credibility to a sometime untrusted business model. Now potential customers and Marketing Associates come to us with with a very high level of trust in our brand. Where most companies have to build that trust, our associates come in the door with belief thanks to seeing our products have success on Amazon," Bly said.
And there are many believers according to LHN. In July, the company set a new recruiting record as more and more customers made the transition from buyer to seller to earn income. LHN reports that big sales weekends on Amazon.Com are yielding big recruiting increases for the following week.
"When LHN Products win the Buy Box on Sunday, we know recruiting will be up on Monday," says LHN Chief Financial Officer Tracy Grevert. "The numbers don't lie. Adding multiple distribution channels has vastly improved our ability to attract and retain new Independent Marketing Associates. Customers who want to make extra income are converting to Associates at record levels. Now our existing Associates are reporting that many of their new Associates were first introduced to LHN products through channels such as Amazon.Com," Grevert said.
Grevert went on to say, "I know of no other company, with solid products that stand up on their own in the marketplace, that is creating so many opportunities for ordinary people to earn a six-figure income. From our unique customer buy and resale / wholesale program, to Affiliate Marketing, to Multi Level Marketing, LHN provides three different distinct channels for individuals wanting to earn a substantial full or part-time income."
LHN is a US business with distribution facilities in the Tampa Bay area. All products are manufactured in the USA by FDA registered facilities current with the Good manufacturing Practices (GMP) guidelines. The company's business model utilizes Independent Marketing Associates to distribute the following Skin Care Facial Treatment Products: Beau Visage Non Surgical Facelift Mask ; Beau Visage Facial Herbal Toner with Hyaluronic Acid and Witch Hazel (2 Ingredients recommended by TV's Dr. Oz); Beau Visage Facial Cleanser; The New Beau Visage Youth Restoring Moisturizer.
In addition, LHN offers several of the company's best-selling Mortechem-Free Nutritional Supplements such as AlliSTAR Premium Garlic Supplement; ProZymaCleanse Daily Probiotic, Digestive Enzyme, and Fiber Supplement; O2 Plus Saturated Oxygen Drops; SlimEZ Weight Loss Supplement Capsules; MGA Plus Mangosteen, GoJi, Acai, and Pomegranate Capsules which play an important role in turning back the hands of time.
Additional products are also offered exclusively on the company's website for Network Marketing distributor sales.
About Liberty Health Network, LLC
Liberty Health Network is one of the nation's leading Direct and Internet Marketing companies with a state-of-the-art Global Distribution facility in Tampa Bay, Fl. For 12 Years, the Liberty Health Network name has been synonymous with high quality Mortechem-Free Nutritional Supplements, Anti Aging Skin Care, and Internet Web Applications. The statements made on this website have not been evaluated by the Food & Drug Administration. These products are not intended to diagnose, prevent, treat, or cure any disease.
Individuals interested in affiliate Marketing are encouraged to visit the new Affiliate Marketing Online Store at http://www.FaceLiftMasks.Com Here, individuals may enroll for the LHN Affiliate Program at absolutely no cost. Affiliates earn money by sending referrals back to LHN through special web site links.
Businesses or Individuals interested in distributing Liberty Products or requiring more information on this topic should contact Chief Operating Officer Russell Bly at (813) 774-8191 or e-mail at office(at)libertyhealthbiz(dot)com