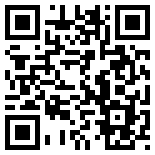 Right now - Today, someone can start a home-based business with us for only 99 Cents. New Independent Associates can immediately start earning 60% on new retail Associates sales
Tampa Bay, FL (PRWEB) April 16, 2012
It's hard to tune in to any news channel and not hear stories about slowing growth in many businesses. But Liberty Health Network, LLC (LHN) has been smashing sales records, even in a down economy. And in spite of record sales performance, the company announced a new round of maneuvers that effectively lower the cost of starting a business with LHN, while increasing the income potential.
"The Space Shuttle used some massive rockets to do the heavy lifting. After the ship was well off the ground, the massive rockets were jettisoned and a new series of rockets propelled the Shuttle into space. 95% of the energy was used to travel 24,000 miles. Then the shuttle traveled another 2 million miles primarily from that second set of rocket engines. At LHN, we've done the heavy lifting be totally revamping virtually every aspect of the business. Now, our second stage boosters (price cuts) are going to put us into orbit!" Said LHN Chief Operating Officer Russell Bly.
Liberty Health Network has overhauled the entire look of the company in the past 24 months. The company has invested in new back-office software and upgraded the compensation plan for Independent Associates. Key improvements were added. Improvements such as payments for previously uncommisionable sales, and providing alternative options for the personal product purchase requirement.
Effective April, 16 2012, the company has lowered the cost of joining the business by reducing the first month's fee for the popular eService program to just 99 Cents. The eService program allows individuals to start a business from home by utilizing over a dozen Internet Tools and Web Sites provided by the company. eSevice essentially provides entrepreneurs with a complete "Business In A Box" system.
What's more, the company also announced that commissions for New Associate Retail Product Purchases would be increased to a whopping 60% of the sales price for the remainder of April.
"Right now - Today, someone can start a home-based business with us for only 99 Cents. New Independent Associates can immediately start earning 60% on new retail Associates sales. Less money to start. More money on the table. I am excited to see the explosion in business for not only the company, but for our Associates as they run with these promotions. We've taken the premier home business plan in the industry and made it even better." Said LHN Chief Financial Officer Tracy Grevert.
By lowering costs and increasing commissions, Liberty Health Network is positioning themselves for massive momentum.
About Liberty Health Network, LLC
Liberty Health Network is one of the nation's leading Direct and Internet Marketing companies with a state-of-the-art Global Distribution facility in Tampa Bay, Fl. For 12 Years, the Liberty Health Network name has been synonymous with high quality Mortechem-Free Nutritional Supplements, Anti Aging Skin Care, and Internet Web Applications. The statements made on this website have not been evaluated by the Food & Drug Administration. These products are not intended to diagnose, prevent, treat, or cure any disease.
Businesses or Individuals interested in distributing Liberty Products or requiring more information on this topic should contact Chief Operating Officer Russell Bly at (813) 774-8191 or e-mail at office(at)libertyhealthbiz(dot)com.