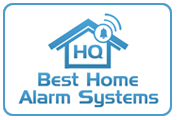 View the side-by-side comparisons of the leading home security providers on BestHomeAlarmSystemsReviews.com
Detroit, MI (PRWEB) February 11, 2013
BestHomeAlarmSystemsReviews.com is a leading provider in publishing home security educational information and reviews of the nation's leading home security providers. Each year the home security system reviews site conducts a thorough investigation of dozens of home security companies by analyzing their monitoring plans, technology, pricing, customer service, equipment and warranties offered.
The results for 2013 have recently been published on the company's website and consumers can view a side-by-side comparison at:
http://www.BestHomeAlarmSystemsReviews.com
According to Mike Bristow, the senior editor for BestHomeAlarmSystemsReviews.com, "FrontPoint Security won the Gold Award two years in a row for being able to maintain their excellent customer service record as well as deliver their customer a tremendous amount of value with their wireless home security systems and cellular monitoring services."
To read the full FrontPoint Security reviews consumers can visit BestHomeAlarmSystemsReviews.com and view the various aspects of the company and services that were reviewed. FrontPoint Security is accredited with the Better Business Bureau and maintains an A rating which is a rare find in the home security space. Their simple do-it-yourself or DIY home security systems are easy to set and install. On average a customer can setup their wireless home security system in 20 minutes or less.
The 2013 Silver Award winner is Protect America, the Texas-based home security company that has been in business for over 20 years. Protect America offers their customers wireless home security systems and free home security equipment. Protect America provides their customers with the option cellular as well as landline and broadband monitoring services. To read the full Protect America review, please visit BestHomeAlarmSystemsReviews.com.
The Bronze Award winner is ADT. ADT has been in the home security business for over 100 years and offers their customers a professionally installed home security system. Consumers wanting to leave the installation to the professionals select ADT.
About BestHomeAlarmSystemsReviews
Consumers wanting to know what companies offer the best home security systems visit BestHomeAlarmSystemsReviews.com. Focused on delivering both educational information and unbiased reviews of the leading home security companies, BestHomeAlarmSystemsReviews.com is the nations trusted 3rd party source for home security.