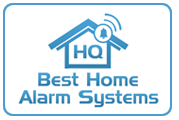 Compare the leading home security system providers online at BestHomeAlarmSystemsReviews.com.
Seattle, WA (PRWEB) May 08, 2013
BestHomeAlarmSystemsReviews.com, the home security systems reviews site, recently published the results of their 2013 home security systems reviews. Each year BestHomeAlarmSystemsReviews.com analyzes dozens of home security systems companies and rates them on based on their monitoring technology, equipment, pricing and customer service to name a few. The BestHomeAlarmSystemsReviews.com rating system is designed to incorporate actual customer feedback in addition to expert reviews from home security professionals.
According to Mike Bristow from BestHomeAlarmSystemsReviews.com, "The biggest deciding factor we see from consumers is company reliability. This entails the company's Better Business Bureau rating, response time and quality of the home security equipment. The top companies rated on BestHomeAlarmSystemsReviews.com all possess these highly desired attributes. The second factor was ease of use. Most consumers want a home security system that is easy to install and that can fit into their everyday lives."
The 2013 Best Home Security System Company went to FrontPoint Security. This is FrontPoint Security's second award from BestHomeAlarmSystemsReviews.com. FrontPoint Security has earned a stellar reputation for their outstanding customer service. FrontPoint Security furnishes their customers with home security equipment from GE Security and Interactive services through Alarm.com. It is these Interactive services which enable their customers to remotely arm/disarm their home security system from their smartphone as well as receive text messages or email notifications when events occur at the home.
The 2013 runner-up is Protect America, the Texas-based home security company that provides home security monitoring services nationwide. Protect America recently celebrated their 20th year in the home security industry and provides their customers with wireless home security systems from GE Security.
The two top home security system companies in the 2013 home security reviews both provide wireless home security systems and have cellular monitoring services available. This combination is what the BestHomeAlarmSystemsReviews.com team found to be the most desired among consumers in the market for home security monitoring services. These systems are virtually wire-free and are not vulnerable to an intruder simply cutting the phone line from outside the home, rendering the home security system useless.
The cellular-based monitoring services offered by FrontPoint Security and Protect America are becoming increasingly popular. Additionally, the wireless home security systems do not require a professional installation and in most cases can be setup in under 15 minutes with no tools.
Home security shoppers interested in comparing the top home security systems in the nation can visit BestHomeAlarmSystemsReviews.com at:
http://www.besthomealarmsystemsreviews.com
About BestHomeAlarmSystemsReviews.com
BestHomeAlarmSystemsReviews.com has helped thousands of consumers purchase the best home alarm system for their home and family. The annual home security reviews are regularly updated throughout the year to ensure consumers have the latest and most up to date information in order to select the best home security company for their home and family. The leading home security systems reviews website published educational information like tips, guides and facts to help consumers stay informed and up to date with the latest safety and security information out there.