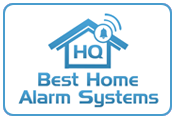 Compare the leading home security systems providers online at BestHomeAlarmSystemsReviews.com.
San Francisco, CA (PRWEB) June 21, 2013
BestHomeAlarmSystemsReviews.com has helped thousands of home security shoppers with conducting their research before making a purchase for their home and family. The independent reviews and rankings of the leading home security systems providers are conducted on an annual basis and are updated as the industry changes throughout the year. Keeping a close watch of the features and packages available in the home security market makes BestHomeAlarmSystemsReviews.com the preferred choice for consumers who need an independent home security resource.
To view the results of the 2013 home security systems reviews, please visit:
http://www.BestHomeAlarmSystemsReviews.com
According to Mike Bristow, the lead editor for BestHomeAlarmSystemsReviews.com, "Each year when the home security reviews are conducted the team rates each company on a 14-point system that accounts for the home security company's customer service record, equipment, warranties, guarantees and monitoring technology to name a few."
The 2013 Gold Award winner goes to FrontPoint Security. FrontPoint Security maintains an A rating and an accreditation with the Better Business Bureau. In addition to providing their customers with 100% cellular monitoring services and wireless home security systems, FrontPoint Security offers their customers a 30-day money back guarantee. According to BestHomeAlarmSystemsReviews.com, they are the only home security company that offers this combination of features.
While conducting the 2013 reviews the BestHomeAlarmSystemsReviews.com team interviewed several consumers and uncovered the more popular features that are in high demand. One of the top features was mobile access and remote control. The leading home security providers all offer mobile access to their home security systems which enables consumers to remotely enable/disable the home security system in addition to receiving text message notifications when certain events occur. The premium packages enable customers to remotely stream video from a wireless home security camera directly to the customer's iPhone or Android device.
About BestHomeAlarmSystemsReviews.com
BestHomeAlarmSystemsReviews.com is the leading home security systems reviews provider. In addition to reviewing and ranking dozens of home security system companies each year, the staff at BestHomeAlarmSystemsReviews.com also publishes educational information to help consumers lead a safer and more secure lifestyle.