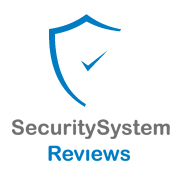 No one offers more comprehensive reviews that help consumers choose the best home security system. We're dedicated to improving our service even more.
Chicago, IL (PRWEB) November 21, 2012
The home security system market is literally flooded with small and unreliable companies that promise much more than they can deliver. However, there are still a number of professional, high quality security system providers in the market. SecuritySystemReviews.com hopes to help homeowners find these companies and make informed choices by offering carefully researched security system reviews of the best national and regional providers.
SecuritySystemReviews.com has rated the top security systems and providers in four areas—overall best home security systems, best wireless systems, best cellular systems, and best DIY systems. In each area, security experts examined dozens of companies and products and chose the best to highlight in detailed, systematic reviews.
"We're excited to offer a tremendous amount of professionally researched information to consumers around the country." Steven Ordona, Press Spokesperson of SecuritySystemReviews.com. "Our experts understand how important a good security system is and have painstakingly analyzed each one for reliability, ease of service and installation, and value. We're confident that, armed with our reviews, homeowners will be able to make the absolute best decision for their families."
In the overall best home security systems category, reviewers selected FrontPoint Security. The company offers the latest in high tech equipment, including both home wireless connectivity and cellular monitoring. They also ship all of the necessary equipment to customers free of charge and include an easy to follow, virtually plug-and-play installation guide. The system does not require any wiring and plugs right into a GE Simon XT control panel.
Other companies with strong reviews (4.5 stars out of 5) include Protect America and Vivint.
Protect America is another wireless, DIY home security company that features easy system installation, professional monitoring, and low up-front prices. In fact, reviewers found that many of Protect America's packages were the lowest in their bracket. The company also has low monitoring rates and a rate lock (in other words, guaranteed monthly rates over the lifetime of a service agreement).
Protect America offers three different forms of security monitoring—by phone line, broadband Internet, and cellular phone. Reviewers cited Protect America as giving its customers one of the highest degrees of flexibility and customization for monitoring their homes from anywhere while traveling or away.
Vivint, the other company reviewers gave a 4.5 star rating to, offers a wireless-based home security system but also emphasizes home energy management along with high class, stellar customer service. The complete vivint home management system includes not only security but also home appliance control, light management, and thermostat control. They also offer solar panel options. Vivint charges slightly more for its monthly monitoring contracts, but it also provides substantial energy savings that can often offset the increased cost—or even result in a net financial benefit.
For a complete listing of all of all security system reviews, or for additional tips and information about top home security systems, visit SecuritySystemReviews.com.
About SecuritySystemReviews.com
SecuritySystemReviews works hard to aggregate and analyze a comprehensive set of information related to home security systems and related technologies. The company's researchers and writers work hard to provide consumers with the most accurate, up-to-date information possible in the home security systems market.