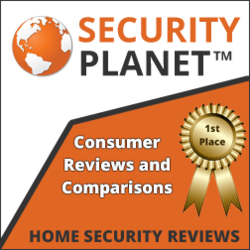 The top home security system providers are compared and reviewed on SecurityPlanet.com.
Los Angeles, CA (PRWEB) April 05, 2013
SecurityPlanet.com recently published their new home security systems reviews website focused on delivering unbiased and independent reviews of home security companies conducting business in North America. SecurityPlanet is focused on providing consumers with the information they need in order to do an apples to apples comparison of the features and services offered by the leading home security system companies.
Gavin Anders, from SecurityPlanet states, "Consumers will find both rankings and comparison data on SecurityPlanet.com. The team feels that it is important to provide consumers information from multiple viewpoints in order to select the best security system for their family. Home security and home automation has become more popular in recent years and there has been many developments. It is hard for consumers to do comparison shopping with as many features and services available in today's market, hence the need for a website like SecurityPlanet.com."
SecurityPlanet.com understands that not all features are equally important to consumers and that is exactly why they have created an easy to read matrix comparing the features and services of the leading home security system providers on their website. Each home security company is ranked according to their customer service, pricing, equipment, warranty, monitoring and technology. Dozens of home security system providers are reviewed, however on the top make it on SecurityPlanet.com. To view the detailed comparisons visit SecurityPlanet.com at:
http://www.securityplanet.com/home-security-system-comparison/
About SecurityPlanet.com
SecurityPlanet.com is focused on delivering the most up to date and relevant information in the home security monitoring industry. After reviewing dozens of home security system companies the top home security system providers are ranked on SecurityPlanet.com where consumers can compare the different features and services each home security provider offers. Additionally, SecurityPlanet.com published information on how families can keep their homes and loved ones safe on their home security blog.