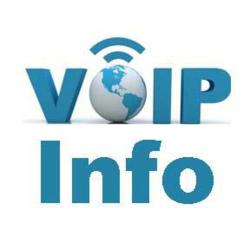 San Francisco, CA (PRWEB) February 04, 2013
Today, Voip-Info.org, the authority VoIP and hosted PBX comparison site on the web, announced its yearly rankings for the best business hosted PBX providers of 2013. Experts from Voip-Info.org used a number of metrics to build their annual ranking including customer feedback, hosted PBX pricing, service features, and expert ratings. With the VoIP industry projected to grow to $76.1 billion by 2015 according to Infonetics Research, competition is fierce amongst business hosted PBX providers vying for new customers.
Here are the best business hosted PBX providers of 2013, according to Voip-Info.org:
1. Vocalocity – Vocalocity is this year's choice for the best hosted PBX provider for business of 2013. Vocalocity is a business and residential hosted PBX provider that offers a number of plans, and is known for great customer service, and great call quality. In fact, customer reviews on VoipReview.org about Vocalocity's call quality come in at a perfect 5 out of 5 stars. Vocalocity's main business hosted PBX plan is called PBX Unlimited Extension, and features unlimited local and long distance calling, advanced features such as voicemail to email transcription and call recording, and requires no contractual commitments or setup fees. The PBX Unlimited Extension plan starts at $19.99 per phone line per month. Overall, customers rated Vocalocity at 4.9 out of 5 stars.
2. Nextiva – Nextiva comes in second on this year's list of the best business hosted PBX providers. Nextiva is also a business and residential hosted PBX provider that provides service to the United States and Canada. Nextiva's hallmark is top-notch customer service, and it's very easy to get set up with new hosted PBX service from Nextiva. Nextiva's main business VoIP phone service plan is called Nextiva Office, and it features great call quality, reliability, quick setup, and advanced features. The Nextiva Office hosted PBX plan for business starts at $19.95 per user per month. Customer reviews for Nextiva came in at a great 4.8 out of 5 stars.
3. Jive Communications – Jive Communications also makes the list of the best business hosted PBX providers of 2013. Jive's main business VoIP service plan is called Jive PBX, and it features no contracts, no hidden fees, unlimited long distance, unlimited voicemail boxes, unlimited extensions, and a host of other robust features. Jive PBX starts at $19.95 per line per month, and current and former customers rate the company 4.9 out of 5 stars.
There is no doubt that switching to business VoIP service in the form of business hosted PBX service is a very effective way for businesses to cut costs. With great call quality and reliability that matches traditional business phone service, combined with the cost savings and robust features offered by VoIP, business hosted PBX systems are becoming wildly popular amongst businesses. Businesses interested in comparing hosted PBX providers and plans can use the comparison table on Voip-Info.org here: http://www.voip-info.org/wiki/view/Hosted+PBX
About Voip-Info.org:
Voip-Info.org is the leading VoIP (Voice over Internet Protocol), hosted PBX, Asterisk, and open source VoIP software resource on the web. Voip-Info is a wiki, all content is contributed, edited, and maintained by the members of the VoIP wiki.