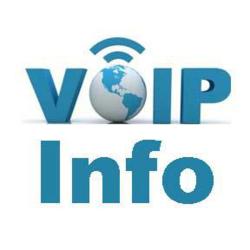 Numbers don't lie, and switching from traditional landline home phone service to residential VoIP service from a hosted PBX provider has the potential to save families hundreds of dollars per year on their phone bill
San Francisco, CA (PRWEB) February 20, 2013
Today, VoIP industry analysts from Voip-Info.org, the leading VoIP and PBX information site on the web, ranked their picks of the top three best hosted PBX providers for residential VoIP service of 2013. In constructing their rankings, analysts from Voip-Info.org took into account several factors including customer ratings, plan pricing, features, and expert reviews. Residential VoIP systems and residential hosted PBX providers can save an average residence hundreds of dollars on their phone bill over the course of a year, so it's no wonder that residential hosted PBX providers are becoming extremely popular this year.
Here are the best residential hosted PBX providers of 2013, as ranked by Voip-Info.org:
1. ITP VoIP – ITP, also known as Internet Telephone Provider, is this year's pick for the best hosted PBX provider for residential VoIP. ITP sports excellent customer reviews, affordable pricing, and useful features on their phone systems. ITP offers residential VoIP service for just $8.32 per month. The plan includes unlimited local and long distance calling, two months free, and no contracts or cancellation fees. Customers can also receive multi-line discounts by prepaying for more than one phone line up front. ITP also features great customer reviews and is rated 4.5 out of a possible 5 stars by current and former customers.
2. VOIPo – VOIPo is known as "the likable phone company." This slogan is due to several reasons including favorable customer reviews, reliable service, and excellent prices. VOIPo offers residential hosted PBX VoIP service for just $6.21 per month per line if the customer prepays for 24 months. This plan includes unlimited local and long distance calling at all times, and also includes over 40 advanced features, and a free second phone line. Customers will be hard pressed to find a cheaper residential VoIP option on the market. In addition, current and former customers rated VOIPo 4.3 out of a possible 5 stars.
3. Axvoice – Axvoice rounds out this year's list of the best hosted PBX providers for residential VoIP service. Axvoice, founded in 2005, offers residential VoIP service for just $6.25 per month, with unlimited calling to the United States and Canada. In addition, Axvoice also offers a $4.99 per month pay-as-you-go plan, free hardware and activation, over 30 features, and a money back guarantee. The residential service plans offered by Axvoice are also available without a contract. Axvoice also has great customer reviews with 4.3 out of a possible 5 stars.
"Numbers don't lie, and switching from traditional landline home phone service to residential VoIP service from a hosted PBX provider has the potential to save families hundreds of dollars per year on their phone bill," explained Logan Abbott, President of Voip-Info.org. The aforementioned residential hosted PBX providers offer great service and have solid reputations and customer reviews. People interested in comparing residential hosted PBX providers and service plans can use the comparison table offered by Voip-Info.org here: http://www.voip-info.org/wiki/view/VOIP+Service+Providers+Residential
About Voip-Info.org:
Voip-Info.org is the leading VoIP (Voice over Internet Protocol), hosted PBX, Asterisk, and open source VoIP software resource on the web. Voip-Info is a wiki, all content is contributed, edited, and maintained by the members of the VoIP wiki.