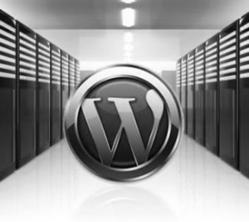 San Francisco, CA (PRWEB) May 12, 2012
The web hosting review site TCWH announces the best hosting for WordPress for 2012, rated by the TCWH editorial review and 979 verified customer reviews based on their WordPress hosting experience from the compatibility, performance, reliability, technical support and price.
As introduced by TCWH, BlueHost is the winner of the best hosting for WordPress by their all-in-one unlimited shared web hosting and the responsive technical support. BlueHost is the largest unlimited shared web hosting company founded in 1996. Today, BlueHost has 3 dedicated data center with more than 500 staffs and 3,000 servers serving for 2 million domains and websites internationally. BlueHost is the only shared web hosting company that has invested over 12 million USD to build their dedicated data centers since 2010.
BlueHost offers fast WordPress hosting by leveraging their super powerful servers, fully managed data centers, BGP4 network and rock-solid WordPress knowledge. BlueHost invests a million USD on upgrading their web servers yearly. By now, their servers have been 100% DELL branded with 4x Intel XEON E5500 CPUs, 32GB RAM and RAID5.
BlueHost WordPress hosting includes the following attractive features,
1. Anytime money back guarantee.
2. 1 free domain for life & multiple blogs hosted on 1 account.
3. PHP 5.2.17/5.3.10, MySQL 5, Secure Shell (SSH).
4. URL rewrite support & 128MB RAM for PHP memory_limit.
5. suPHP for increased WordPress security.
6. Free $100 Google AdWords credits for US and Canada residents.
7. SimpleScripts allows to 1-Click install WordPress.
8. 24x7 US technical support with holding time less than 30 seconds.
BlueHost WordPress hosting is starting at $6.95/mo regularly, but now they're making a compelling 44% discount for $3.95/mo only. To claim for the 44% discount and to learn more about BlueHost WordPress hosting review, visit http://www.top-cheap-web-hosting.com/web-hosting-guide/bluehost-wordpress-hosting-review
About Top-Cheap-Web-Hosting.com
Top-Cheap-Web-Hosting.com (TCWH) is an independent web hosting review website, rating web hosts based on the true experience and the real customer reviews. TCWH is designed to help people find the best web hosting deal at the most affordable rate. Visit Top-Cheap-Web-Hosting.com (http://www.top-cheap-web-hosting.com) to learn more about web hosting review, rating and deals.