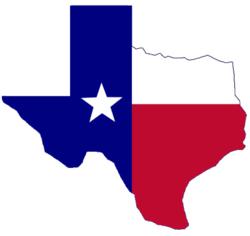 El Segundo, CA (PRWEB) December 10, 2012
Interest rates today are one of the biggest motivators when it comes to Americans saving money. After all, the higher the deposit rate on an account, the faster savers reach their financial goals. However, not all financial institutions are created equal.
Local banks and credit unions tend to provide the most competitive interest rates today as compared to larger, national institutions.
Over 200 financial institutions located in Texas were evaluated in the study, with the primary focus directed at CD accounts of varying terms (i.e. 6-month CDs, 1-year CDs and 2-year CDs), as well as savings account products across Texas banks and credit unions.
Based on Go Banking Rates' database, CD rates in Texas were came out higher than the national average in each CD account term, but interestingly, savings account rates in Texas coincided with national average savings rates.
Deposit Account National Averages

6-Month CD: 0.31% APY
1-Year CD: 0.47% APY
2-Year CD: 0.71% APY
Savings Account: 0.21% APY
Texas Interest Rate Averages
6-Month CD: 0.37% APY
1-Year CD: 0.54% APY
2-Year CD: 0.79% APY
Savings Account: 0.21% APY
While the averages are far from impressive, average Texas CD rates exceeded the average interest rates offered by institutions across the nation.
Short-term, 6-month CDs in Texas offer an average rate of 0.37% APY, compared to the 0.31% APY seen in the national average. Overall, 1-year CDs earn an average 0.47% APY and 2-year CD accounts provide 0.71% APY nationally, while Texas banks and credit unions offer modestly higher rates on 1-year and 2-year CDs, at 0.54% APY and 0.79% APY, respectively.
Savings account rates in the state match that of the country with a level 0.21% APY return.
Go Banking Rates also conducted an assessment into which financial institutions are currently offering the best CD rates on various terms (i.e. 6-month CD, 1-year CD and 2-year CD) in the Lone Star State, and found the top ten local banks and Texas credit unions that provide competitive interest rates for CD accounts, and savings accounts as well.
Click here to see the full study.
About Go Banking Rates
Go Banking Rates (GoBankingRates.com) a national website dedicated to connecting readers with the best interest rates on financial services nationwide, as well as informative personal finance content, news and tools. Go Banking Rates collects interest rate information from more than 4,000 U.S. banks and credit unions, making it the only online rates aggregator with the ability to provide the most comprehensive and authentic local interest rate information. Go Banking Rates also regularly publishes expert advice from personal finance professionals.
GoBankingRates.com belongs to a network of more than 1500 finance websites, including GoInsuranceRates.com and GoFreeCredit.com. These sites receive more than 2 million visits each month.
For questions or comments, please contact:
Jaime Catmull, Director of Public Relations
http://www.GoBankingRates.com
JaimeC (at) GoBankingRates (dot) com
310.297.9233 x261
###