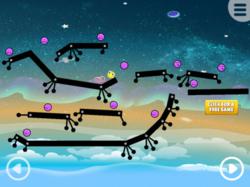 Target Turbo Roller has a price tag of $2.99. However, with a promo code, it costs $0.
New York, NY (PRWEB) May 20, 2013
Dream Bot Studios has released a new game. And for a limited time, smartphone users could get it, one of the studio's best iPhone apps, with no charge.
The said new game application is called Target Turbo Roller. It is a puzzle game but with a twist of time-warping and springs.
Target Turbo Roller features the character Turbo Roller. In the game, a gamer has to bring it home amid the enemies all throughout the different levels. Particularly, there are 40 levels with unique challenges that gamers have to pass through to finish the game.
The application is compatible with iPad, iPhone and iPod touch. It works on iOS 5.0 or later versions of it.
Target Turbo Roller has a price tag of $2.99. However, with a promo code, it costs $0.
For iPad, Dream Bot Studios gave the promo code "4PY7X6469T69." Meanwhile, for iPod touch and iPhone, it provided the code "FR4TJXRFREH3." As it instructed, iPad and iPhone users just need to enter the appropriate codes given to download the game application with no charge at all.
Dream Bot Studios is basically a game development company that aims to provide smartphone users an unforgettable gaming experience anytime, anywhere with the best iPhone apps. Besides Target Turbo Roller, it has released several other game applications that promise fun and exciting game time.
To check its Target Turbo Roller, its other top iPhone apps and to get them without charge, the company encouraged gamers to visit its official website at DreamBotStudios.com.