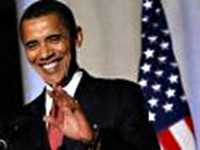 Taxing everyone making more than $250,000 per year at 100% won't pay for Obama's proposed budget. The numbers just don't add up
Boston, MA (PRWEB) March 12, 2009
Best IRA Rescue.com is on the road to preach the good news of salvation of a "superior Roth IRA" that could literally save Americans billions of dollars in taxes. And Congress is preaching the good news of the benefits for Americans to convert their Traditional IRA to Roth IRA.
With the Jobs and Growth Tax Relief Reconciliation Act of 2003, Congress is using incentives to convince Americans to convert their Traditional IRA to a Roth IRA. Currently, there are approximately $18 trillion in tax-deferred pension accounts, including $9 trillion in Traditional IRA money in the United States. At a 30% tax rate, if Congress were to coax every American to convert their Traditional IRA to a Roth IRA and pay their taxes now, it could mean several trillion dollars of desperately needed tax revenues.
The accountant's strategy for taxes is to defer income and accelerate expenses. Most experts agree with Estate Street Partner's view that with Obama's new approach of taxing the wealthy to pay for his proposed budget, paying taxes now may be prudent and rolling out of the Traditional IRA into something better would be wise because of the hyperinflationary tax hikes coming. In a rising tax-rate environment, it makes sense to pay the taxes now, at historically low tax rates.
Rocco Beatrice, CEO of "Best IRA Rescue.com", explains the Roth IRA rules, IRA contribution limits, and the advantages of Roth IRA over the Traditional IRA. "Without question the best IRA is the Roth IRA because of the tax benefits. But there is something even better than the Roth IRA. The best IRA is superior to an ordinary Roth IRA, but it's not an investment retirement account at all; it is a Roth IRA on Roids. It has all the benefits of the Roth IRA, but without the age, marital status, or earned income restrictions of a Roth IRA that our clients are required to tolerate and it will even guarantee an individual's principal and tax-free returns."
Mr. Beatrice further elaborates, "The Roth IRA on Roids is an alternative wealth-building tool. Why would anyone want the risks of the market and deal with 2008 losses again? The reality is that the stock market cycles typically last 16-20 years. If the environment remains the same, returns in the stock market could be horrible for the next 10-15 years. That could kill our clients' retirement plans."
The Wall Street Journal reports while Obama promised not to raise taxes on anyone making under $250,000 per year, it is simply not enough; the U.S. government will need more revenue. "Taxing everyone making more than $250,000 per year at 100% won't pay for Obama's proposed budget. The numbers just don't add up," reflects Mr. Beatrice.
According to a Rocco Beatrice, a leading tax expert, "When the tax generating potency of this mass Roth IRA rollover program by Traditional IRA owners converting to a Roth IRA is realized, there is no doubt that Congress will probably change the rules again in order to find a way to extort further tax revenue from Roth IRA holders."
About BestIRARescue.com:
Best IRA Rescue.com, managed by Estate Street Partners, provides advanced strategic IRA accounts' retirement planning services specializing in helping clients choose the best IRA. Additionally, Best IRA Rescue.com provides services on Traditional IRA accounts, avoiding IRA penalties, strategic planning in stretch IRAs and IRA real estate, IRA investments and helping to reduce your inherited and beneficiary IRA taxes in your estate assets. Visit BestIRARescue.com to find out more information on: what is a Roth IRA, Roth IRA rules, facts about the Traditional IRA, Roth IRA contribution limits, Roth vs Traditional IRA, and what's better 401k or Roth IRA. "Best IRA Rescue.com" provides services for the Roth IRA on Roids (Roth on Roids™). The Roth IRA on Roids is an advanced Roth IRA retirement planning strategy offering individuals IRA tax-savings Tax strategies with benefits of a guaranteed death benefit, guaranteed principal, tax-free growth, and tax-free distributions from your policy loans. Roth IRA on Roids is an excellent choice for the hard times ahead. Contact us with questions on your 401K to IRA rollover, IRA contribution limits, penalties or any concerns you have regarding your IRA accounts.
BestIRARescue.com is based in Boston, MA with additional regional offices in Las Vegas, NV and Costa Mesa, CA. Please call toll-free 1-888-93ULTRA (888-938-5872) for a free initial consultation or visit BestIRARescue.com by clicking here Best IRA Rescue.com-Roth IRA for more information.
Contact:
Rocco Beatrice, Managing Director of Estate Street Partners
BestIRARescue.com
(508) 429-0011
rbeatrice (at) bestirarescue (dot) com
###