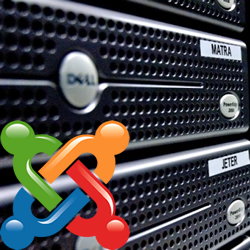 San Francisco, CA (PRWEB) April 11, 2014
The web hosting review site BestHostingForJoomla.com has announced the award of best Joomla VPS hosting and introduced 3 web hosts that provide Joomla users with first-rate VPS hosting services with a combination of rich features, high performance and responsive technical support.
The companies selected as the award winners are BlueHost, InMotion Hosting and A2Hosting, all of which have been known for high customer satisfaction rates, reliability, flexibility and advanced technologies. One of the other similarities among the companies is that they give customers a large amount of server resources and full control over the server.
1) BlueHost
Built on cloud technology, BlueHost virtual private servers are promised to be stable, powerful and flexible. As each of them is pre-installed with PHP 5.4, MySQL 5.5 and Apache 2.x, the compatibility with Joomla should not be a concern.
BlueHost has 4 managed VPS hosting plans which are priced from $29.99/mo regularly. Now for subscribers going through this promotional link, there is a 50% discount for the first month which cuts the price down to $14.99/mo. The basic Standard plan includes 1 CPU core, 2 GB RAM, 30 GB disk storage, 1 TB bandwidth, 1 IP address and 1 domain name. The storage can be added dynamically according to demand.
In addition, the service from BlueHost comes with root access to CentOS, multi-server management, SSH, enhanced cPanel with WHM control, and anytime money-back guarantee with a full refund for the first 30 days.
2) InMotion Hosting
As an experienced VPS hosting provider, InMotion has been offering fully managed service for Joomla users running fast-growing businesses or other high traffic websites. Available from $29.99/mo with the exclusive 25% discount, the primary plan VPS-1000 includes 1 GB RAM, 40 GB RAID-10 disk space, 750 GB monthly data transfer, 2 IP addresses and backups done every 24-36 hours.
Using the service from InMotion, Joomla users also have access to a large number of other features, such as a custom advanced firewall, dedicated mail server, unlimited FTP accounts, SSH, free cPanel license, 24x7 technical support and 30 days full refund guarantee.
3) A2Hosting
For managed VPS hosting, A2Hosting has 3 plans named Power+, Prestige+ and Pinnacle+. Priced from $49.99/mo originally, the plans are purchasable from $32.99/mo for subscribers obtaining a 34% discount by applying the coupon code BHSA2Code in the checkout. A minimum of 2 GB RAM, 75 GB RAID-10 storage, 1000 GB bandwidth and 2 dedicated IPs are included.
A2Hoting hosts all of customers' websites on the high performance SwiftServer platform. With the utilization of PHP accelerator APC, the page generation speed of applications like Joomla can be increased by 300%. Besides, the virtual private servers feature cPanel, Softaculous auto installer, reboot control, security patches, PHP 5.3, MySQL 5.5, PostgreSQL 9.1, Apache 2.2, and so on.
For more information, follow this link to read details about the award and the winners.
About BestHostingForJoomla.com
It is a professional review site dedicated to reviewing Joomla hosting services with real experience and helping webmasters resolve problems in selecting solutions for their websites.