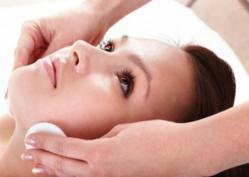 The Best Laser Hair Removal Services In The Tampa Bay Area
Nationwide (PRWEB) May 22, 2013
For years, this modest yet sophisticated spot has been making its clients look their best with their laser spa treatments. Not only do Fusion Medispa and Skincare Lounge provide the best laser hair removal in the Tampa Bay area, they also offer a variety of other services and skincare treatments. From microdermabrasion, to facial peels, to hot stone therapy, to electrolysis and Botox, to glycolic and lactic peels, to deep pore medispa facials and more, this is the place of choice for hundreds of local residents.
"Our clients trust us with not just their bodies, but their confidence. When a customer comes in for a laser spa treatment, a facial, or any of our other professional, personal concierge services, we take exceptional care to listen to their wants and needs. To them, it isn't just a procedure, it's an experience, and we're here to ensure that it's a pleasurable, memorable, and rewarding experience. That's why we have so many loyal clients; clients who not only come back time and again, but clients who trust us enough to refer people they know. It's extremely rewarding to hear from a new client that they are in for their first visit because another customer has recommended us so highly," a spokesperson with the medispa and skincare lounge said.
Fusion Medispa and Skincare Lounge have built a reputation for providing the best laser hair removal in Tampa. It's also built a reputation for being a remarkable establishment when it comes to customer service. The company states that its customer service model is based on a "clients first" philosophy. The caring staff understands that any business in their industry can offer hair removal with laser. By providing that extra level of customer care, Fusion Medispa and Skincare Lounge stand out among its competition.
"We're not just saying we offer the best laser hair removal in the Tampa Bay area, we actually live up to that claim. And our customers know that we're not just a place that does hair removal with laser, we're also the place they come to look and feel their best."
For more information about Fusion Medispa Laser and Skin Care Lounge's hair removal with laser specials and many other personal concierge services, interested parties can phone 813-852-1060, or they can also visit the company directly at 8731 N. Gunn Highway, Tampa, Florida. More information is likewise available via email at fusionmedispa(at)gmail(dot)com.