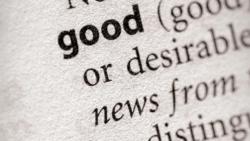 Tempe, AZ (PRWEB) February 11, 2013
Informed consumers know to read product labels and fine print when making purchases, but many may not know that latex mattress labels can be misleading or leave off crucial details. Just because a tag says all latex or even natural latex does not mean the bed contains 100% natural material, and pesticides, fungicides, flame retardants and other hazardous chemicals do not have to be listed. Sleep and mattress blog TheSleepyShopper.com recently released an article aiming to help consumers break down the different latex mattresses and features.
The post, titled "What Makes a Latex Mattress Good" delves into issues surrounding the beds and their effect on sleep quality. Comparisons of natural latex and blended beds are featured in the article, as is a related chart breaking down mattresses from specific manufacturers, leaving readers better equipped to identify the best mattress for their needs and budget.
The post starts by briefly explaining the different types of latex, and why 100% natural and Talalay offer the highest value. Data collected by BestMattress-Brand.org on consumer satisfaction with all-latex versus blended latex over foam beds supports this point. This comparison breaks down satisfaction via an A-D grading system, comparing factors such as warranties, pain relief, off gassing, and more, ultimately indicating that owners of all-latex beds report considerable higher satisfaction.
In addition to knowing what to look for when choosing the best mattress, The Sleep Shopper also reminds readers of the necessity of knowing what to avoid. Potentially dangerous VOCs emit from chemicals used at various points in the manufacturing process, including in synthetic latex foam, preservatives, fire barriers, and sprayed on fire retardants. These chemicals can release fumes for years after their initial use, and are becoming a hot-button issue in the bedding markets and with consumers, particularly since people about one-third of their lives in bed.
The article wraps up with a quick look at six top latex mattress brands, comparing the across various dimensions such as foam type, cover, price, return policies, reviews, and organic certifications. Of the brands compared, The Sleepy Shopper recommends Astrabeds line of 100% natural latex mattresses, as they do not include dangerous chemicals during their manufacturing process, meet the other listed standards, and offer the best value.
Unbiased information comparing similar lines and models proves extremely helpful and is often difficult to locate for latex mattresses, even when shopping online. This article highlights the key features for shoppers, providing a streamlined list of considerations for picking the best latex mattress based on health and comfort.
TheSleepyShopper.com offers insights and information for consumers, focusing exclusively on mattresses, pillows, bedding and sleep products. Utilizing an accessible, responsive blog format, the website aims to help educate consumers about their options and on making better buying decisions. From industry research, to product reviews, and general guides, the blog is a must-read for anyone in the market for a new mattress.