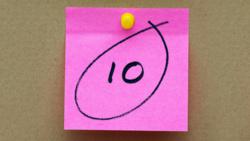 Tempe, AZ (PRWEB) February 12, 2013
Understanding mattress industry terms and choosing features that contribute to comfort and longevity when shopping for a new bed often proves difficult without a guide. MattressJournal.com just released an informative article providing shoppers with key features to check before buying a latex mattress and comparisons of types and brands.
Titled "10 Things to Look for When Buying a Latex Mattress," the blog post offers helpful insights for consumers who may not know the differences in composition and benefits between natural latex, blends and synthetics.
The article addresses label terminology and how to determine mattress composition, explaining that all natural latex beds provide greatest buyer satisfaction. Information detailing the differences between Dunlop and Talalay manufacturing processes shows how they differ, and why Talalay proves most desirable. The blog then goes on to discuss optimal cover and flame barrier types before moving on to retailer specific guidelines.
The most pressing retailer-specific guidelines include warranty, trial period, website usability, reviews, and certifications. In mentioning warranty, information provided by a recent Best Mattress Brands article on consumer reviews of latex mattresses shows that latex beds should have no less than 20 years coverage. The inclusion of a generous trial period also proves important, as does the ease of using and obtaining information from retailers' websites.
The post stresses the benefits of buying a mattress online and that shoppers should look for a latex mattress with at least a 4 out of 5 star rating in verified reviews. The article refers to another post by BestMattress-Reviews.org about shopping online which found that latex mattresses purchased online garnered an 80% customer satisfaction rating versus 61% in stores. Also provided are useful links to informational websites with greater detail on latex and applicable third party certifications.
Comparative graphs provide information on several brands of latex mattresses as well as natural latex versus synthetic blends. The retailer comparison chart highlights Astrabeds 100% natural Talalay latex mattresses as the best overall value which meets the qualifications set forth.
Shoppers who are buying a latex mattress online will find this guide both informative and helpful for it's easy to understand explanations and graphs. This post and others on the website present readers with issues of long-term importance and explanations of factors that determine comfort, value, longevity, durability, and satisfaction of different beds through research and owner reviews.
MattressJournal.com offers the latest bed news and mattress reviews to help shoppers research purchases and get the best sleep possible. Through careful, independent analysis of mattress types, brands, and sleep research, the blog offers expert opinions in readable, relatable format. With a focus on making the buying process simpler, Mattress Journal proves a valuable resource for consumers.