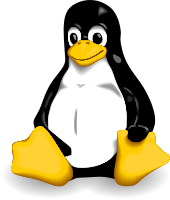 San Francisco, CA (PRWEB) August 10, 2012
Top-Cheap-Web-Hosting.com named WebHostingHub as the best Linux hosting provider in 2012 for personal and small businesses for the WebHostingHub cost effective Linux hosting service, based on their editors' in-depth comparison after they had reviewed more than 100 Linux hosting providers.
WebHostingHub was found in 2006 designed for personal and small businesses. Many people might not know this brand before 2009, but now WebHostingHub has been topping the list of almost all the web hosting review sites for their fast, reliable, secure and affordable Linux hosting service. Based on the review report of Top-Cheap-Web-Hosting.com (TCWH), WebHostingHub is one of the fastest and most reliable Linux hosting providers. In the past 3 months, the sample WordPress sites hosted with WebHostingHub had the loading times that average only 0.67 second, and the Linux hosting uptime was up to 99.92%.
As introduced, the success of WebHostingHub comes from their huge investment on the data centers and servers in the recent 3 years. The data centers were particularly built to be expandable for capacity, and all the server farms are connected to the Internet through 3 separate providers with an on-demand bandwidth exceeding 7,500 MBits. WebHostingHub utilizes BGP4 Smart Routing that can switch instantly and transparently away from any of the network providers that are experiencing latency or downtime. And WebHostingHub also utilizes 2 additional Tier I providers as a fail-safe measure in the event of a provider outage. The such kind of facilities ensure the sites hosted with WebHostingHub are fast and accessible consistently regardless of network issues.
WebHostingHub Linux hosting plan is starting at $6.95/mo regularly, but now they're offering a special 44% discount for $3.95/mo only for all visitors going through this promotional link. At this affordable rate, WebHostingHub Linux hosting plan includes the following compelling features:
1) Free domain name for life, and unlimited sites allowed on 1 account.
2) Support PHP 5.2.17/5.3.10, Python, Perl, MySQL.
3) 512MB PHP "memory_limit" - easily deal with the large requests.
4) cPanel & Fantastico, 1-Click to install up to 50 applications including WordPress, Drupal, Joomla, etc.
5) 90 days FULL money back guarantee & Anytime post-rated money back guarantee
6) $75 Google AdWords credits & $75 Bing/Yahoo Search credits with the plan for free.
7) 24x7 US-based technical support with holding times that average less than 30 seconds.
To learn more about the best Linux hosting service from WebHostingHub, visit http://www.top-cheap-web-hosting.com/webhostinghub-coupon-reviews/webhostinghub-linux-hosting-plan-coupon-reviews
About Top-Cheap-Web-Hosting.com
Top-Cheap-Web-Hosting.com is an independent Linux hosting review website, rating Linux hosting providers based on their real experience and the real customer reviews, designed to help people find the best Linux hosting service at the most affordable rate.