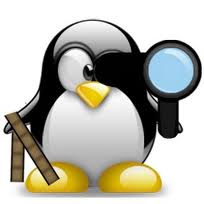 San Francisco, CA (PRWEB) September 23, 2012
Top-Cheap-Web-Hosting.com (TCWH), a leading web hosting review site, today announced BlueHost as the best Linux hosting provider for web developers in 2012 for the BlueHost rich-featured technical web hosting service, after TCWH had reviewed over 100 well-known web hosts pricing below $10/mo since 2010.
BlueHost professional web hosting is starting at $6.95/mo regularly, but now BlueHost is offering a 44% discount for $3.95/mo for all visitors going through this promotional link. At such affordable and reasonable price, BlueHost supports almost all the latest cutting-edge technology under the Linux platform, including:
1) PHP 5.2.17 & 5.3.10, with PHP "memory_limit" up to 256MB.
2) Zend Framework & Zend Optimizer.
3) Ruby (3.2.2) on Rails (1.9.2), FastCGI support.
4) Python w/ FastCGI, support websites developed by Python like Django.
5) Perl w/FastCGI, allows to write website in Perl scripts.
6) Secure Shell Access (SSH), flexible to manage the hosting space.
7) MySQL, PostgreSQL and SQLite.
8) Over 100 modules including ImageMagick, NetPBM, GD, Curl, DomXML, mod_rewrite, ionCube PHP Loader, etc.
In fact, BlueHost is a very developer-friendly web hosting company. If it's simply a tool that their customer's website is going to use, BlueHost guarantees to make sure that they have it on the server. BlueHost will go as far as possible unless the request compromises the security or the integrity of their web hosting service.
Furthermore, so far Top-Cheap-Web-Hosting.com has received 163 BlueHost real customer reviews. Based on the BlueHost review statistics, the 99.4% of BlueHost customers were satisfied with the overall Linux hosting service, including the hosting loading speed, reliability, features, technical support and price.
To learn more why BlueHost could be awarded as the best Linux hosting for web developers, visit http://www.top-cheap-web-hosting.com/bluehost-coupon-reviews/bluehost-3_95
About Top-Cheap-Web-Hosting.com
Top-Cheap-Web-Hosting.com is an independent web hosting review site founded in 2006, designed to help people find the best Linux hosting service by rating Linux hosting services based on their real rock-solid hosting experience and the real customer reviews. Visit Top-Cheap-Web-Hosting.com for more information about the web hosting review, rating and promotions.