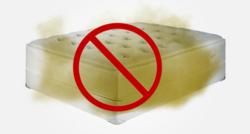 Tempe, AZ (PRWEB) January 23, 2013
As consumer interest in green products continues growing, more and more shoppers are searching for ways to make their homes healthier. With this in mind, mattress blog Best Mattress Brand created a simple guide on common chemicals in beds and suggestions for safer sleeping.
The article is titled "How to Detox Your Bed & Get a Healthy Mattress", and begins by introducing two main categories of toxins found in mattresses: VOCs and fire retardants. Both of these have been high on consumer advocate and environmental watchdog groups' agendas in the last couple years, though many people are still unaware of their presence and risks.
Volatile organic compounds, commonly known as VOCs, include paints, glues, preservatives and wide range of other household products. The post notes how these substances "off-gas" particles into the air over time, often noted by odors like the smell of fresh paint or new furniture. In mattresses, they are often present in glues, foams, and treated wood. The side effects can range from negligible, to headaches, nausea, organ damage, and possible even cancer, though many VOCs have received very little regulation or scientific scrutiny regarding their long-term safety.
Fire retardants also remain a source of ire for advocates of natural products, as mattresses are now required by law to meet certain flammability guidelines. While the regulation is designed to reduce the risk of bed fires, manufacturers are not well-regulated regarding the chemicals used to meet the standard, and are not required at this time to disclose fire retardants used. Many of the concerns are the same as with VOCs, in addition to endocrine and reproductive system disruption.
The article closes with recommendations for consumers on choosing a healthier, non-toxic mattress. Options highlighted include plant-based memory foam, all natural latex mattresses, and waterbeds with naturally-derived vinyl. In particular, the blog highlights Amerisleep's voc-free memory foam which utilizes bamboo rayon fire barriers and eco-friendly manufacturing practices.
For shoppers seeking to purchase a new mattress or make their homes healthier, the post provides useful and helpful information. The blog also offers other recent posts likely to be of interest to consumers, including top luxury mattress brands, top adjustable beds, and notable up-and-coming brands. Upcoming planned topics include reviews of luxury pillows and popular mattress brands.
BestMattress-Brand.org is a mattress research blog designed to provide information to mattress shoppers. With a mission to make bed shopping easier, editors provide unbiased assessments of manufacturer claims and customer satisfaction. The blog also features industry news and brand reviews based on first and third party research, and offers weekly newsletters for subscribers.