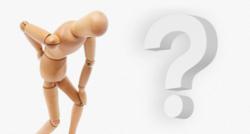 Seattle, WA (PRWEB) April 05, 2013
Back pain remains a serious problem, affecting nearly 4/5 of all adults at least one time in the lifespan. The causes for back pain are numerous and diverse, ranging from the workplace to lifestyle habits. Another important consideration when it comes to back pain is also one's mattress, as beds can contribute to pain as well as relief.
Best Mattress Reviews recently developed a guide to address this issue. Titled "Guide to Getting The Best Mattress for Back Pain," the article looks at several aspects of beds and backs.
Beginning with an overview of the back pain problem, the article addresses potential sources of symptoms and offers a checklist for determining if a person's mattress may be the issue. Though it is recommended to bring any symptoms to the attention of one's health care provider, potential signs mattresses may be to blame for back pain include waking with pain, difficulty getting comfortable, an old bed, sleeping better at hotels, and more.
The article then seeks to answer the question of what the best mattress for back pain is by looking at firmness, mattress types, and individual considerations.
Citing a Spanish study from the Lancet, the article reports that the best mattress for back pain based on firmness is medium-firm. It is believed this is due to a greater ability to contour to the body versus very firm beds.
The article then considers common mattress types, finding that innerspring beds may not offer the best solution for back pain due to the design which places additional pressure on the heaviest areas of the body. Latex is touted as an optimal material for its ability to offer solid support and pressure relief. Memory foam mattresses are also cited as a good alternative for similar reasons. BestMattress-Reviews.org recommends Astrabeds' natural latex mattresses based on a previous brand comparison they conducted.
Sleep position also comes under review, with tips for improving comfort for back, side and stomach sleepers based on recommendations from the Mayo Clinic. Additional tips offered include considering an adjustable bed, getting a mattress thick enough to accommodate your shape and sleep position, and more.
Thorough and well-researched, this guide offers helpful information for those seeking back pain relief. Recommendations based on studies, expert opinion, and reviews combine in a streamlined format readers will enjoy. To further assist readers, Best Mattress Reviews offers several other guides and resources dedicated to helping people find better beds.
BestMattress-Reviews.org is a bed blog dedicated to providing mattress and sleep product information. On the blog, independent industry professionals provide expert opinions and recommendations backed by research and customer reviews. The website aims to make the buying and research process a little simpler by collecting and analyzing information in a digestible, enjoyable format.