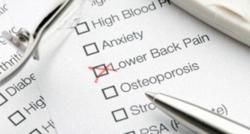 Phoenix, AZ (PRWEB) May 28, 2013
Back pain is no small issue for those who experience it, and it has been suggested that nearly every adult in the US will experience back pain at some point. While the issue has several causes, mattresses can play a significant role in preventing or contributing to pain, especially lower back pain.
Mattress blog BedEd.org offers insight for consumers seeking solutions in their latest article "Finding the Best Mattress for Lower Back Pain". The blog begins by explaining why back pain is a significant issue and offers a checklist for determining if it might be linked with one's mattress. Then, Bed Ed goes into firmness and mattress types in order to explain what proves ideal for remedying pain.
With staggering numbers behind the back pain problem, the urgency and importance of education becomes clear. Bed Ed highlights the role that mattresses play specifically, as relief may be as simple as a different bed. Five questions are presented to help readers determine if their mattress is the problem, including whether pain is experienced upon waking, mattress age, wear and more.
The answer to the question of the best mattress for lower back pain comes in two parts, with consideration of both firmness and types of beds. Citing a study from the Kovacs Foundation and online surveys, Bed Ed recommends a medium to medium firm mattress for lower back pain, contrary to the traditional wisdom emphasizing extra firm beds.
Three primary mattress types are also considered: innerspring, memory foam, and latex. The advantages and potential drawback related to pain are discussed, with memory foam and latex mentioned as rating best on pain compared to other types. Bed Ed also touches on the benefits of using adjustable beds in combination with supportive mattresses.
Bed Ed summarizes the article by contrasting six mattresses from different brands, two of each type. All models presented are medium to medium firm, with pricing ranging from $599 to $3199. The table summarizes the mattress type, firmness, owner ratings,and review notes, concluding with a letter score. Overall, memory foam and latex beds fared best with some variation based on quality and value. Amerisleep's Revere memory foam mattress showed the highest owner ratings, an average of 4.7 out of 5 in 114 reviews, earning an "A" rating from Bed Ed in combination with ideal pain-relieving features and mid-range price.
BedEd.org is a mattress education blog dedicated to providing informational resources to shoppers. The blog features impartial assessments of mattress types, brands, and other sleep related products, developed via first party research, third party reviews, and expert research and opinion. In addition, readers receive useful sleep quality tips and news on the latest mattress developments.