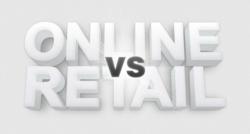 Tempe, AZ (PRWEB) January 18, 2013
Common sense might suggest that trying a mattress out in a store will prove a safer bet than shopping online, but is this really the case? In their latest post, mattress review blog BestMattress-Reviews.org set out to test whether this assumption holds water.
With online shopping growing every year, many consumers turn to the web for information on beds and increasingly to purchase. However, many individuals still prefer to stick to showrooms on the belief that laying on a bed for a few minutes before purchasing is a must. Best Mattress Reviews decided to survey shoppers and look at current research to see whether buying a mattress online or in a showroom yields the highest satisfaction.
In the post, titled Buying a Mattress Online vs In Stores, the blog discusses their survey results and presents a 2011 study from research group RTI on choosing the best mattress. Surprisingly shoppers that purchased beds from stores reported 7% lower satisfaction overall compared with shoppers that bought online-only mattresses. In the RTI study, researchers also found that participants that self-selected their mattresses in a showroom setting reported poorer sleep than when the mattress was chosen for them using an actigraph.
The post goes on to present the benefits of buying a mattress online, such as less sales pressure, greater ability to research, cost savings, and longer return periods. They also provide recommendations for online retailers by mattress type, including Amerisleep for plant based memory foam mattresses, and Astrabeds for latex mattresses.
The article is likely to prove very interesting to consumers in the market for a new bed, whether they plan on buying a mattress online or not. The idea that people may select better mattresses online, and that a showroom test drive may not be helpful, certainly deserve further attention. In addition to covering reviews on top mattress brands, Best Mattress Reviews plans on looking deeper into consumer shopping habits in coming articles.
BestMattress-Reviews.org is a blog dedicated to providing mattress and sleep product information. On the blog, independent industry professionals provide expert opinions and recommendations backed by research and customer reviews. The website aims to make the buying and research process a little simpler by collecting and analyzing information in a digestible, enjoyable format.