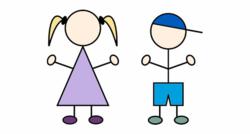 Tampa, FL (PRWEB) May 24, 2013
Compromise is often cited as crucial for relationships, though no one wants to compromise when it comes to sleep and comfort. However, many couples find themselves facing dilemmas as mattress and sleep preferences prove highly individual. For some, this can cause added stress, lost sleep, and some resentment. What's The Best Bed, a mattress advice blog, tackles eight common issues in their latest article on the subject.
The article, "She Wants Soft, He Wants Firm: What to do When You Disagree on the Best Mattress", takes a helpful yet humorous approach to a subject that affects many couples. People often resort to separate rooms or sleeping apart, which can take a toll on intimacy in the eyes of some. The solutions and tips What's The Best Bed offers focus primarily on how two different people can share better without giving up comfort.
First, the blog looks at remedies for couples with different firmness preferences, suggesting customizable latex mattresses or memory foam, or split air or water beds. On the issue of one person being too hot or too cold, the article suggests separate blankets or a device like the ChiliPad, which heats and cools beds and comes in split designs. The other six subjects covered include snoring partners, couples with different sleep position preferences, light, movement, feeling smothered, as well as what to do when one person needs to sleep in modified positions.
For all those couples that have different ideas of comfort or keep each other awake at night, the article offers some useful recommendations and solutions. Sometimes obtaining a different perspective on an issue can offer valuable insight, and those facing mattress dilemmas that seem insurmountable will likely appreciate the ideas in the article.
WhatsTheBestBed.org is a mattress blog dedicated to helping shoppers figure out which is the best bed for their needs. Through easy-to-read, informative posts readers can access information on top brands and a variety of mattress types provided by unbiased, knowledgeable sources. From professional assessments and consumer reviews to coverage of the latest mattress industry headlines, the website provides a wealth of resources to consumers researching beds.