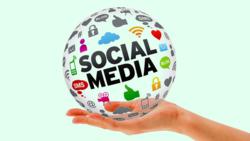 Phoenix, AZ (PRWEB) April 13, 2013
Social media continues to prove a popular tool for staying in touch with loved ones, catching up with old friends, and gaming - but might it help you get the best mattress? The latest article from blog The Sleepy Shopper considers social media and the roles various outlets can play in product research.
While many people already utilize product reviews when shopping for major purchases, that only represents one aspect of user generated content available. The article, "Can Social Media Help You Get the Best Mattress?", looks at five common sources for information: personal blogs, Twitter, Facebook, Pinterest, and owner reviews. In it, the blog suggests readers consider utilizing the online tools available in order to streamline searching and improve chances of getting a better bed.
Ubiquitous sources Facebook and Twitter allow people connect with other shoppers as well as mattress companies. The article suggests looking for brands that generate a lot of buzz, that come highly recommended by others, and that interact positively with customers. Both Twitter and Facebook highlight a brand's customer service and can also be excellent sources for discounts and promotions.
Individual bloggers are recommended as an excellent source for opinions, as people tend to be open and honest with readers about their experiences. The Sleepy Shopper also mentions Pinterest as resource for gauging popularity, and also as a tool to collect and organize the best mattress options identified when researching. Consumer mattress reviews on retailer websites also receive mention, with the blog suggesting that readers look for verified reviews.
The Sleep Shopper includes one brand, Amerisleep, as a proactive social media example. The company is recommended for taking an active approach on Facebook, Twitter and Pinterest, and for utilizing a third-party verified review system. On their website, Amerisleep's plant-based memory foam mattresses have over 300 reviews averaging from 4.5-4.7 out of 5 stars, and several customers have voiced opinions on independent blogs and videos.
For those considering a new bed or any big purchase, the article offers some helpful and practical tips nearly anyone can use. Even people without social media accounts can often browse most social media pages and interactions, and sources like reviews and blogs are available for anyone to read. The Sleepy Shopper also offers several other guides on mattresses and beds for interested readers.
TheSleepyShopper.com offers insights and information for consumers, focusing exclusively on mattresses, pillows, bedding and sleep products. Utilizing an accessible, responsive blog format, the website aims to help educate consumers about their options and on making better buying decisions. From industry research, to product reviews, and general guides, the blog is a must-read for anyone in the market for a new mattress.