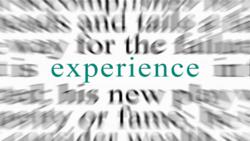 Phoenix, AZ (PRWEB) June 24, 2013
Shopping for a new bed can be stressful, and while it does require some time and effort, there are ways to make the process smoother. The Best Mattress blog compiles helpful information for prospective buyers in their latest article, "How to Have the Best Mattress Buying Experience."
The guide breaks the tips up into three sections, focusing on three primary phases of the buying process. These include steps to take before shopping, during shopping, and after the sale. Information for each section is broken down in checklist fashion with a focus on concise and helpful ideas.
Prior to engaging in serious shopping, the blog suggests readers engage in a bit of research to get prepared and avoid buyer's remorse. The three tips on this checklist include: identifying personal preferences and needs, with advice on firmness and size; learning about mattress types; and conducting preliminary investigations into brands and options. For the point on mattress types, five of the most popular options are explained from springs to foam with key details to kickstart consumer research. On latex, for example, they mention key benefits and suggest brands based on a previous comparison article including natural latex mattresses from Astrabeds and two others.
The second part of the guide focuses on what to do and look for while shopping. The first tip involves being active and firm when shopping. The Best Mattress recommends organizing research in a notebook or comparison for easy reference, among other comparison tips. After narrowing down options to a select handful, they offer a list of key questions to ask retailers, which including detailed tips on getting information warranties, returns, and more. The final point explains how in-home trials prove more reliable and important than showroom trials, meaning that the ability to return is important regardless of where the bed is bought.
To avoid issues down the road, The Best Mattress also offer a checklist for shoppers after the sale. In addition to being informed about what to expect with delivery and the importance of keeping contact information and receipts, the guide also mentions mattress protectors. They urge readers to use waterproof covers until the trial period is over, as stains can void return policies with many retailers.
Those who have not purchased a mattress in several years or simply want to improve their odds of satisfaction when shopping will likely find useful information in the guide. While being a smart shopper can take more time, the blog concludes by reminding readers that mattress is a long-term investment, and well worth a few evenings of research.
TheBest-Mattress.org is a mattress education blog that offers insightful guides and product comparisons for consumers. The website reports on a range of topics from mattress brands to shopping tips, offering an unbiased and well-informed at look at the facts.