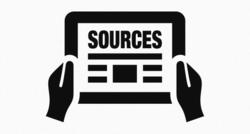 San Jose, CA (PRWEB) June 15, 2013
Product reviews are becoming an ever more important part of buying process, with up to 6 in 10 people checking reviews before buying. The reason reviews are popular is that they afford consumers insight before taking a risk, offering pros and cons in an ideally unbiased manner. When it comes to finding reviews however, not everyone knows that multiple sources exist.
The latest article from Mattress Inquirer, "Best Memory Foam Mattress Review Sources", compares different review resources and explains the top things to consider when assessing sources. The article offers tips on comparing memory foam mattress reviews as well.
Mattress Inquirer begins by explaining the most important factors consumers should consider when it comes to review sources. These include whether the information verifiably comes from customers, how trustworthy and unbiased the source is, and how helpful the reviews are collectively and individually.
According the article, the four best sources for memory foam mattress reviews are manufacturer or retailer websites, consumer review publications, third party review websites and social media. For each source, Mattress Inquirer details pros and cons as well as useful tips readers can use to navigate information and cut through noise. They explain the benefits of verified review systems, why some sources can be prone to manipulation, and how to get the most of the reviews found.
The final section provides tips for analyzing and comparing the review information collected. The guide explains average ratings for memory foam to provide a review baseline, the importance of putting positive and negative reviews in perspective, and patterns to look for. To offer an example, a brief comparison of three similar mattresses is provided, one each from Tempurpedic, Amerisleep, and Serta iComfort. The highest rated model in the comparison is the Revere memory foam mattress from Amerisleep, whose website was the only use a third-party verified system.
Readers are recommended to research all purchases thoroughly by consulting multiple review sources in order to gain sufficient information for comparisons and decision making. Those new to online shopping or locating product reviews will likely find the suggestions and tips helpful when shopping for mattresses and other products as well
Mattress-Inquirer.com is an informational blog that provides relevant and recent news related to the health, sleep, and mattress industries. In addition to covering new technologies, mattress reviews and opinion pieces, readers enjoy a variety of helpful educational resources designed to aid shopping and sleep quality.