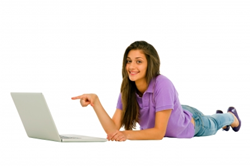 Some types of mutual funds are limited in the income that can be generated, and we're helping to alert investors of additional revenue streams in real estate
San Francisco, CA (PRWEB) January 29, 2015
The variety of different funds available in the stock market and through other investing outlets can be overwhelming to a new investor. The JWB company is now explaining some of the best mutual fund alternatives in 2015 in the real estate market to investors who visit the updated page at http://www.jwbrealestatecapital.com/best-rental-property-deals-in-2015 this year.
The housing industry is now one area of interest to many investors due partly to the variety in investment types. The use of mutual funds to build wealth through qualified securities is one approach used by men and women who are planning for short or long-term income goals. The real estate strategies explained by JWB in the offered guide exposes secondary income building.
"Some types of mutual funds are limited in the income that can be generated, and we're helping to alert investors of additional revenue streams in real estate," said one JWB source.
The stock market swings that can happen throughout the course of a year in the U.S. can make it more difficult for an investor to reach long-term financial goals, according to the JWB guide. The pathways of using certain financial accounts spread out in real estate to grow returns as much as 12% annually is offered at the JWB company.
"The goals of investors are closely monitored by our account staff, and we have plans in place for adults with any budget to invest," said the source.
The JWB company has added more accessible content for advanced investors who visit its web portal this year. Information about like kind exchanges is now posted at http://www.jwbrealestatecapital.com/what-is-a-1031-exchange to offer more educational content.
About JWBRealEstateCapital.com
The JWBRealEstateCapital.com company supports American and European investors who purchase rental properties to grow portfolios each year. The company has amassed its inventory of 300 homes that are located in the state of Florida. The JWBRealEstateCapital.com company offers solutions to working adults or retirees who want to profit from the real estate industry using IRA or 401K qualified account types.