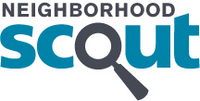 Best value neighborhoods are neighborhoods that combine many premium qualities, like excellent public schools, low crime rates, educated, professional neighbors, and big owner-occupied single family homes, but where median home prices are surprisingly low compared to similar neighborhoods in that metropolitan area
Woonsocket, RI (PRWEB) April 17, 2009
Want to buy into a neighborhood with good public schools and big, owner-occupied homes? How about sophisticated neighbors and safety from crime? If you answered "Yes" to all the above but think you have to pay a lot, think again.
NeighborhoodScout.com used its patented neighborhood search engine to reveal the neighborhoods that best combine these premium qualities, but at home prices lower than you would expect to pay, and obtained results for each of America's 20 largest metropolitan areas.
The results reveal how a little insight can go a long way to helping you get the best deal on a great home in a premium neighborhood, now matter where you live.
"Best value neighborhoods are neighborhoods that combine many premium qualities, like excellent public schools, low crime rates, educated, professional neighbors, and big owner-occupied single family homes, but where median home prices are surprisingly low compared to similar neighborhoods in that metropolitan area," says Andrew Schiller, a PhD geographer and the founder of NeighborhoodScout. "These findings open the door for many people by showing them the possibilities to attain the type of lifestyle they dream of, but may have thought was beyond their reach."
These Best Value neighborhoods can be excellent places to consider for those looking to move up to a premium location while remaining cost-conscious in these challenging economic times. These neighborhoods can also be real gems for those relocating for jobs, and choosing from among hundreds of neighborhoods in their new city.
Lowest price does not always equal best value. While you may be able to buy a comparably nice house in a neighboring town for less money than in some of the neighborhoods listed here, the schools may be worse, or the crime rate higher. Such qualities as these are frequently not obvious from driving through a neighborhood, or going to an open house. If you buy based just on the house, neighborhood qualities that aren't evident at a glance may reveal themselves over time, causing you to become disappointed with your new home.
That is why finding the right neighborhood first, and then searching for a home in that neighborhood, is so important particularly in today's market.
Buying into the best neighborhood you can afford is often a good strategy for protecting your investment in your home - the largest purchase for most Americans.
All Best Value neighborhoods are within 20 miles as the crow flies of the city center for each metro area. Home prices vary significantly by metropolitan area; therefore the best value premium neighborhood in one area may seem expensive compared to neighborhoods in other metropolitan areas. Yet, compared to neighborhoods of similar premium quality in its own metropolitan area, it was found to be a best value selection.
Here are the Best Value Neighborhoods for five Metropolitan areas. Click on the attached Excel sheet for the complete list of Best Value Neighborhoods for all twenty metro areas.
Metro Area: New York, NY
Best Value Neighborhood: Fanwood, NJ
Median House Value: $492,400
School Rating (100 is Best): 95
Crime Rating (100 is Safest): 66
Educational Level (10 is Best): 10
Metro Area: Los Angeles, Calif.
Best Value Neighborhood: Brea, CA (Puente St / La Serna)
Median House Value: $544,100
School Rating (100 is Best): 43
Crime Rating (100 is Safest): 78
Educational Level (10 is Best): 8
Metro Area: Chicago, Ill.
Best Value Neighborhood: Elmhurst, IL (Route 56 / Parkside Ave)
Median House Value: $401,700
School Rating (100 is Best): 81
Crime Rating (100 is Safest): 63
Educational Level (10 is Best): 10
Metro Area: San Francisco, Calif.
Best Value Neighborhood: Castro Valley, CA (Lake Chabot Rd / Arcadian Dr)
Median House Value: $657,100
School Rating (100 is Best): 84
Crime Rating (100 is Safest): 82
Educational Level (10 is Best): 9
Metro Area: Boston, Mass.
Best Value Neighborhood: Holliston, MA (East Holliston / Braggville Station)
Median House Value: $427,200
School Rating (100 is Best): 98
Crime Rating (100 is Safest): 91
Educational Level (10 is Best): 10
Editor's Note: "Educated neighbors" means people 25 and up with college degrees or graduate degrees, including MDs and Ph.D.s. "Excellent public schools" are rated by a combined measure of reading and math proficiency from the state standardized No Child Left Behind Tests, normalized for accurate national comparison by NeighborhoodScout's patent-pending NAEP-based normalization. "Safety from crime" is all FBI crime index crimes - both violent and property - as a rate per 1,000 population for the city. Neighborhood crime rates are synthesized from city crime statistics using NeighborhoodScout's exclusive crime forecast models. "Owner-occupied" single-family homes mean the neighborhood is primarily composed of detached single-family homes owned by their occupants. "Larger sized" homes means there is a high proportion of 4, 5 or more bedroom homes in the neighborhoods. Data were derived from the FBI and US Justice Department, the US Bureau of the Census, the National Center for Education Statistics, the U.S. Department of Education, each state's Department of Education, and the Office of Federal Housing Enterprise Oversight, and queried directly with NeighborhoodScout.com's patented neighborhood search engine.
###