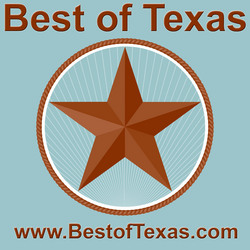 Smart Girls at the Party
Dallas, TX (PRWEB) February 12, 2009
BestofTexas.com is excited to announce the launch of "The Squawker", an interactive blog focused on all the best that Texas has to offer.
"This will prove to be good news to both advertisers and to the public," says Squawker Editor and Content Strategy Manager, Amanda Warr. In regards to Best of Texas' growing roster of advertisers, the blog will enable them to direct their online marketing to specific content that relates to particular consumer interests and target marketing efforts to specific regions and cities across the state.
For readers and consumers, "The Squawker" will provide high-quality content daily from a uniquely Texan perspective. Topics will include Texas arts, entertainment, sports, politics, humor and general interest. Readers can now sort the content based upon subject matter, specific cities, or special featured content.
"The Squawker" will soon be producing two weekly podcasts to be featured on the site, a music podcast that features independent Texas bands and musicians, and a Texas-centric news and current events podcast. These podcasts will grant advertisers another avenue to promote their business through episodic sponsorships and afford consumers the opportunity to discover musical acts across the state while staying in the know on Texas events and news across the state.
Best of Texas is also thrilled to announce a partnership with ON Networks for 2009. ON Networks is an industry leader in providing high-definition web-TV shows and "The Squawker" will be home to some 15 programs such as "Austin Connoisseur" and Amy Poehler's "Smart Girls at the Party". ON Networks' shows are designed to fit into both consumer and advertiser-friendly categories such as family, travel and food.
By providing daily, entertaining and informative multi-media content, high-definition web-TV shows and savvy podcasts, "The Squawker" is designed to give advertisers a range of options to get the most out of their internet advertising dollars - while providing a one stop information portal for Texas residents and visitors alike.
The internet is changing the way consumers find information and businesses, and in the race to provide both with best products and services, Best of Texas is proud to be on the cutting edge of Web 2.0.
About BOTX:
BestofTexas.com provides local residents and travelers to Texas a one-stop source for the most up-to-date information and user reviews on events, businesses and services - from dining to professional services and everything in between. BestofTexas.com is not just another online information provider - they're a lifestyle provider. Membership on BestofTexas.com is free. For more information regarding advertising and membership with BestofTexas.com, visit http://www.BestofTexas.com.
# # #