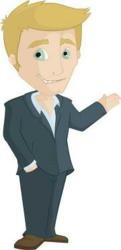 (PRWEB) August 03, 2012
BetterNetworker complied a complete archive containing every issue of "The Best of BetterNetworker" (also called the 'BoB'N' for short), their online monthly magazine that spotlights a top earner and leader in the network or Internet marketing industry.
The main highlight of the "BoB'N" is an interview with a particular individual, and touches on the daily routine of this person (or duo/trio), how they got they got their start in this industry, the biggest obstacles they've overcome, what they're currently doing to further their business, and where their business is headed.
The "BoB'N" also features a link to a premium training call conducted with the featured individual(s), which is posted in the "Leaders Library" area of the site and therefore available only to ABN (Association of BetterNetworkers) members.
In addition, the "BoB'N" features the best and most popular content posted by ABN members during the previous month, and includes articles, videos, forum posts, and podcasts. To be featured in an issue of the "BoB'N" is something many BetterNetworker (BN) members covet, as issues generally receive thousands of views and thus can generate a massive amount of exposure for those whose content appears within.
Once published, each issue of the "BoB'N" is made available for download to anyone who visits BetterNetworker. Past individuals who have been featured include Katie Freiling, Todd Falcone, Tom Challan, Ty Tribble, Diane Hochman, Dave and Debbie Reeder, Aaron and Sophia Rashkin, Ann Sieg, Raymond Fong and Ferny Ceballos, Ray Higdon, Andrew Cass, MyLeadSystemPRO co founders Brian Fanale, Todd Schlomer, and Norbert Orlewicz, and Daegan Smith.
"The "BoB'N" is such an incredible resource that we create each month," says Editor Andrew Draughon. "So much time and effort goes into producing it, and there is so much value to be gotten from every issue. We really dig deep into both the personal and professional lives of those who we feature, which gives people a unique chance to learn more about them than they ever could elsewhere."
Up until now, past issues of the "BoB'N" were not available together in one place.
"We really felt that we needed to give both our members and the entire online community the chance to access all of the past issues," says CEO Jesse Jameson. "They contain so much 'evergreen' training and advice, we knew it would be a shame for them to go underutilized simply because there wasn't a singular place where people could go to find them."
The entire Best of BetterNetworker archive can be found at the following link:
http://www.betternetworker.com/best-betternetworker/2012/best-betternetworker-magazine-complete-archive