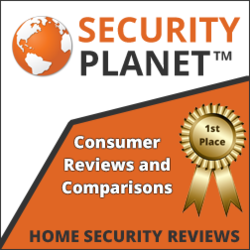 SecurityPlanet.com offers independent reviews of the leading home security system providers.
Bend, Oregon (PRWEB) June 03, 2013
SecurityPlanet.com has educated thousands of buyers on what to look for when picking out a home security monitoring provider. The easy to read reviews and comprehensive comparisons help make SecurityPlanet.com the useful resource consumers choose for unbiased and impartial home security reviews. The Oregon reviews of top rated home security system companies were recently finalized and published by SecurityPlanet.com. Every year SecurityPlanet.com travels nationwide to perform in-depth reviews and analysis of the top security system providers in each state. Each and every home security system company is ranked on various factors including customer service, equipment and warranties to mention a few.
Oregon is home to 3,871,859 consumers. There are 120,594 property crimes every year based on the most recent FBI Uniform Crime Report released in 2011. Oregon residents understand the significance of home security and safety and now have an 3rd party source of information to refer to when buying a home security system. Dependability and safety are a couple of important subjects that were uncovered when conducting the Oregon home security company reviews.
According to Gavin Anders, "A number of Oregon people who were interviewed expressed that their family would definitely take advantage of a home security system. The common theme which was noticeable with many consumers was that they didn't know what features to compare or how to begin. This is actually the main reason why SecurityPlanet.com publishes the home security reviews in each state."
FrontPoint Security was awarded as the best home security system provider in the state of Oregon. FrontPoint Security provides home security services across the United States and Canada by furnishing their customers with wireless home security equipment from GE Security. FrontPoint Security's capacity to continue to keep a fantastic customer service rating along with their cellular-based technology has made them a favorite amid Oregon homeowners. The other best alarm system providers in Oregon are Protect America and ADT Security. Protect America has delivered a tremendous level of value to the home alarm system market by offering free upfront equipment. ADT Security has over 6 million customers across the country, keeps a fantastic Better Business Bureau rating and offers their customers professionally installed home security systems.
SecurityPlanet.com discovered that mobile features were an important deciding factor when Oregon consumers were purchasing a alarm system. FrontPoint Security offers their customers with the power to remotely arm and disarm the home security system in addition to set up the security system to send text message notifications when events occur in the home. Some Oregon consumers stated they might take advantage of the services that provide streaming of wireless home security cameras right to an iPhone or Android device. To compare the features and the services of the leading alarm system providers visit SecurityPlanet.com at:
SecurityPlanet.com - Security Alarm Reviews
About SecurityPlanet.com
SecurityPlanet.com is dedicated to supplying homeowners with the best alarm system information available. SecurityPlanet.com stacks up the features and services of the top home security companies so buyers can easily decide on the best home security system for their family. Aimed at delivering unbiased reviews and side by side comparisons, SecurityPlanet.com also puts out educational information associated with home security and safety to help families lead a healthier and more secure lifestyle. Visit SecurityPlanet.com for more information on the leading home security system companies.