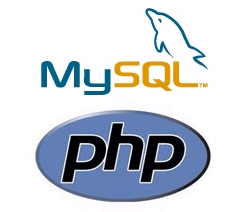 San Francisco, CA (PRWEB) March 26, 2012
The web hosting review site Top-Cheap-Web-Hosting.com awards WebHostingHub as the winner of the best PHP web hosting for 2012 Q1, rated by their editors, PHP developers, and hundreds of web hosting existing customers, based on Linux + Apache + MySQL + PHP (LAMP) features, web hosting reliability, customer support, and price.
WebHostingHub is an award-winning personal and small business web hosting company. It might not be heard by people before 2009, but now it's topping the list of many web hosting review sites. Besides awarded from Top-Cheap-Web-Hosting.com, WebHostingHub has been awarded as Top 5 Web Hosting from WebHostingClue.com; Best WordPress Hosting from HostUCan.com; Best Web Hosting from WebHostingGeeks.com; etc.
WebHostingHub offers a single all-in-one web hosting package running on Linux CentOS platform and Apache 2 web server, with PHP version 5.2.17 and MySQL 5.0.92, including all prerequisite web hosting features needed by most of PHP websites.
WebHostingHub utilizes cPanel, which is a well-known rich-featured web hosting control panel, which supports all function on managing a website including domain, website, file management, PHP INI, MySQL database backup & restore, PHPMyAdmin, email, website tracking logs, etc. The included Fantastico application installer supports over 50 free software installation easy, including WordPress, Joomla, SMF, Drupal, etc.
Meanwhile, WebHostingHub offers over 1000 FREE customizable themes and widgets. The clients can easily customize and personalize their websites using themes, skins, plugins and widgets provided with the web hosting package, regardless of which the website CMS software they used.
WebHostingHub all-in-one Linux web hosting plan includes the following unique features which the people may not find elsewhere easily.
1, 90 days full money back guarantee & anytime post-rated money back guarantee.
2, 99.9% web hosting uptime guarantee.
3, Free $75 Google AdWords credits for US and Canada residents.
4, Free $75 Bing/Yahoo search advertising credits for US and Canada residents.
5, 24/7 US based customer service via toll-free telephone and live chat.
6, 1 free domain for life & multiple websites on 1 account.
7, Top 5 popular CMS software including WordPress, Joomla, Drupal, SMF and TextPattern.
8, Over 1000 free website themes & widgets.
WebHostingHub web hosting is pricing at $6.95/month regularly, but now offering all readers from Top-Cheap-Web-Hosting.com with a special 44% discount. The effective price is only $3.95/month! To learn more, visit http://www.top-cheap-web-hosting.com/webhostinghub-coupon-reviews.
About Top-Cheap-Web-Hosting.com
Top-Cheap-Web-Hosting.com (TCWH) is an independent leading web hosting review website, designed to help people find the best web hosting deal at the most affordable rate, reviewing and rating web hosts based on the true experience and comments from real customers.