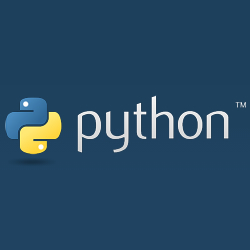 San Francisco, CA (PRWEB) July 01, 2014
Top-cheap-Web-Hosting.com, a leading web hosting review site, announces the best Python web hosting providers based on thousands of votes from webmasters and in-depth reviews on popular web hosts' Python versions, installed modules, system configurations, web hosting features, and performance.
The site has released a list of top 10 providers, among which BlueHost, HostMonster and WebHostingHub are the top 3 ones with the highest ratings from both editors and webmasters. The 3 companies have kept a high customer satisfaction rate because of their high quality services.
1) BlueHost
Having been offering web hosting services for bloggers, businesses and web developers for more than 10 years, BlueHost packs its plans with a large number of features that are required to obtain an outstanding web presence. The shared plan, which is priced from $3.95/mo instead of the regular $7.99/mo for people going through this promotional link, comes with many pre-installed scripting languages including Python 2.6.6, PHP 5.4 and Perl 5.10.
If there is demand on newer versions, BlueHost allows customers to install Python 3.x on their servers. Besides, those with the need for third party modules can install the desired modules easily with SSH. The company provides tutorials for the installation of Python and modules. 24x7 technical support via phone, live chat and email is also available.
2) HostMonster
HostMonster offers one shared hosting plan for Python users who are new to programming. When they need more control and power for development, there are upgrade options of virtual private servers and dedicated servers which come with a large amount of guaranteed server resources and complete control over the server.
With the price starting from $3.95/mo, the shared plan includes unlimited disk storage and monthly data transfer, cPanel control panel, SimpleScripts auto installer, free domain, and $250 marketing credits. The integration with Mojo Marketplace enables people to install open source applications, plugins and themes with simple clicks.
3) WebHostingHub
As a leading provider of shared hosting, WebHostingHub supports the latest versions of Python and many other languages like PHP and Perl. The shared plan is rich-featured, coming with unlimited disk space and bandwidth, unlimited domain hosting, a backup wizard, a premium site builder, cPanel control panel, and 24x7 support.
The effective price of the plan is $1.95/mo for the first 3 months and $3.99/mo for the remainder for 2/3 years' subscription. If there is any unhappiness with the service, the company allows customers to ask for a full refund within the first 90 days.
For detailed information, read this page.
About Top-Cheap-Web-Hosting.com
It is a professionally operated web hosting review and rating site working for the purpose of offering guides on selecting services and resolving common hosting issues.