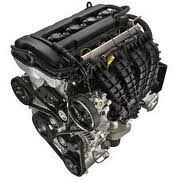 The amount of original mileage is evaluated upon arrival by the RebuiltEngines.co company before rebuilds take place.
Beaumont, TX (PRWEB) February 24, 2013
Reconditioned motors are one type of engine installation that mechanics have relied upon for decades in order to supply quality replacement engines to the public. One company has now launched its website online and is selling rebuilt motors directly to automobile owners at body shop prices. The RebuiltEngines.co company is now offering its best rebuilt engines for discount prices. Recent inventory additions and a new price structure have made these efforts possible. More information can be found online at http://rebuiltengines.co.
Used engines can offer value to buyers searching for these replacements for vehicles. One drawback to many used motors is the amount of mileage that can affect the integrity of components. OEM parts are manufactured to remain in use for specific periods of time. These parts are typically the first to breakdown inside an engine with higher mileage.
The refurbished motors that are now offered in OEM quality condition online seek to provide the value that buyers request when locating an engine that will eventually be installed in a used vehicle.
According to ASE standards, engines that are cared for properly could exceed the 100,000-mile mark. Rebuilt engines are designed to offer longevity due to the application of new parts. It is common for reconditioned engines to exceed mileage standards published by automakers. The amount of original mileage is evaluated upon arrival by the RebuiltEngines.co company before rebuilds take place. This benchmark is used to provide a foundation for future use for buyers.
The testing procedures and expert mechanics that are used to produce the foreign and domestic motors sold the public have helped this company provide new warranties. The coverage now supplied includes unlimited mileage during a specific term of ownership. This mileage coverage is expected to help prevent breakdown and other issues that can be common when used motors are refurbished.
The recent launch of the company website has opened up more opportunity for buyers to locate I4, V6, V8, V10 and diesel engines easier online. The news announcement for the company website can be read online at http://www.prweb.com/releases/rebuilt-engines-for-sale/remanufactured-engines/prweb10194548.htm. This resource is now able to distribute pricing entirely on the Internet as an alternative to calling engine specialists.
About Rebuilt Engines Co.
The Rebuilt Engines Co. is a leading supplier of reconditioned automotive engines. This company has invested into time and equipment that is necessary to provide better rebuilt motors to the public. The recent price lowering of the company motors produced is providing more ways that automotive companies and owners of vehicles can find discount prices. The Rebuilt Engines Co. is one of few retailers now offering unlimited mileage production with each sale as an effort to raise customer assurance before and after engine installations are finished.