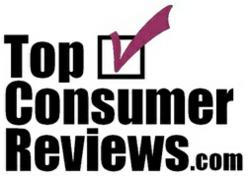 Refinancing a home mortgage to a lower rate is a smart way for consumers to save on their monthly house payment.
Philadelphia, PA (PRWEB) May 23, 2013
TopConsumerReviews.com recently reviewed the Mortgage Search 123 mortgage refinance service. TopConsumerReviews.com provides independent reviews for thousands of products including mortgage refinance services in order to help consumers make well informed decisions.
Refinancing a home mortgage to a lower rate is a smart way for consumers to save on their monthly house payment. Refinancing also provides the opportunity to change the loan terms and pay off the home earlier. Many consumers are taking advantage of current lower interest rates to refinance and take out equity to pay off debt, buy a car, make a house improvement, and more.
Mortgage Search 123 presents themselves as a mortgage refinance company, but they gear their marketing efforts to those that are nearing bankruptcy and deeply in debt. The focus at Mortgage Search 123 is to help individuals avoid foreclosure. They match consumers with companies that offer foreclosure prevention services but that may not include mortgage refinance. In fact, many of their referrals are to companies that specialize in debt management services instead.
The Mortgage Search 123 asks potential customers to complete an online survey to identify the purpose of the loan, location of the home, outstanding debts, credit score and more. If Mortgage Search 123 finds a bank or company willing to work with that customer, they will provide them contact information so the customer can pursue further.
As Brian Dolezal of TopConsumerReviews.com, LLC explains, "Lower interest rates mean lower monthly payments, and the option to save money or direct funds to another area of the budget. Choosing a mortgage refinance company that provides transparent information about who they are and their ultimate intentions is imperative to avoid wasting your time in the process. That's why consumers rely on TopConsumerReviews.com to help them determine which companies are easier to work with."
To find out more about mortgage refinance companies, including reviews and comparison rankings, please visit the Mortgage Refinance category of TopConsumerReviews.com at http://www.topconsumerreviews.com/mortgage-refinance/.
About TopConsumerReviews.com
TopConsumerReviews.com, LLC is a leading provider of independent reviews and rankings for thousands of consumer products and services. They offer the latest on Mortgage Refinance including information, education, and ratings for the best mortgage refinance services available today.