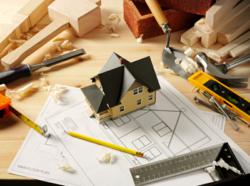 Seattle, WA (PRWEB) September 19, 2012
Today, BuildZoom announced the public availability of the top rated contractors in Seattle. Over 15,000 licensed contractors were analyzed to provide residents in the Seattle metropolitan area with an authoritative view into the local remodeling market.
BuildZoom's research into consumer hiring patterns reveals shortcomings associated with traditional directories and review sites. BuildZoom's Big Data platform gathers and analyzes a broad set of variables (e.g. license status, insurance status, social feedback) to provide consumers with reliable hiring recommendations.
In the Seattle metropolitan area, the top ranked contractors include:
1. Keever & Associates
2. M.D. Smith Construction and Renovation Services
3. The Great Northwest Building Company
4. Built Square
5. Hill Custom Homes
6. Synapse Construction
7. Lemon Aid Construction
8. Cornell's Quality Construction
9. Integrity Renovation Services
10. Integrated Contractor Services
BuildZoom also offers Seattle residents information on the top rated contractors across 25 trade categories including Plumbing, HVAC and Electrical work.
About BuildZoom
BuildZoom empowers homeowners to make better hiring decisions by providing them with a simple and effective way to find the best service provider for their next job. BuildZoom uses a Big Data approach that analyzes over 2 million remodeling contractors in the US against a broad set of quality indicators such as their license status, BBB ratings, consumer feedback and more. Each contractor is given an independent rating that determines their placement on BuildZoom.com, where consumers can freely browse and search to find the right service provider for their next job.