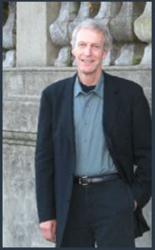 Ken is a very talented songwriter and arranger and an exceptional jazz pianist
San Francisco, CA (Vocus/PRWEB) March 26, 2011
Every evening, Harris' San Francisco Steakhouse compliments fine dining with beautiful music. On Sunday and Monday, diners at the San Francisco restaurant enjoy the accompaniment of Ken Muir. The acclaimed piano soloist and bandleader is a graduate of Harvard College, and brings 25 years of experience playing music in the San Francisco Bay Area, New York, and Europe to his performances at Harris'.
Ken Muir has privileged many notable venues with his virtuoso, including New York City's Carnegie Hall and San Francisco's Davies Symphony Hall. The professional pianist, who specializes in jazz, has performed at Yoshi's and played the San Francisco Jazz Festival, the North Beach Jazz Festival and the Big Sur Jazz Festival.
Muir's talents are internationally recognized and while he has performed in San Francisco hotels like the Mark Hopkins, the Fairmont and the Claremont Resort Hotel in Berkeley, he has also traveled as far as Switzerland, Germany and Norway to play for an audience. Muir is a respected pianist whose prowess is well known in the musical community. In 2002, Muir wrote the musical arrangements for Paula West's CD Come What May, which won the California Music Awards' Outstanding Jazz Album of the Year.
"Ken is a very talented songwriter and arranger and an exceptional jazz pianist," said jazz piano legend Dave McKenna.
The San Francisco piano teacher now offers lessons for players of all ages and experience levels in his sunny Russian Hill studio or in students' homes. Muir's lessons help students build a repertoire of songs they love and learn to play more naturally and expressively. Students enjoy the opportunity to study with a talented musician who genuinely loves to teach.
Harris' hosts live music seven nights a week. Ken Muir performs Sundays and Mondays, George Khouri plays piano and standing bass or sax Tuesdays and Wednesdays, and the Susan Chen Trio performs Thursdays and Fridays.
To spend an evening listening to acclaimed pianist Ken Muir, call (415) 673-1888 and make a reservation to visit Harris' The San Francisco Steakhouse landmark location on 2100 Van Ness Ave. on a Sunday or Monday night. For more information about piano lessons in San Francisco, call Ken Muir at (415) 425-5137.
About Harris' San Francisco Steakhouse:
Harris' San Francisco Steakhouse is a Restaurant in San Francisco that specializes in sophisticated dining. The Bay Area Steakhouse serves fine Midwestern beef and an award-winning menu offers a wide selection of dry-aged beef prepared by an in-house butcher, which is then grilled on an open range mesquite grill. Diners looking for the ultimate Bay Area private dining experience come to Harris' to enjoy live music and some of the best food in San Francisco.
###