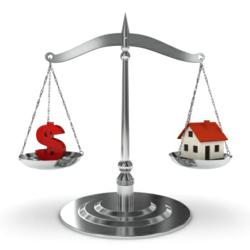 Reverse mortgages help seniors stay in their home and have money to continue their lifestyle.
Los Angeles, CA (PRWEB) January 17, 2013
For homeowners age sixty-two and above, Red Blue Realty offers information and tips to help qualified seniors get the best reverse mortgage currently available. While this financing option isn't for everyone, for older homeowners with home equity, taking out a reverse mortgage loan can be a useful choice.
A reverse mortgage provides an option for older homeowners to make use of their home equity and still stay in their homes. No payments are made monthly, unlike conventional mortgages. Instead, payment of both the principal and interest are due when a borrower moves or passes away. Then, the home is sold, and the sales proceeds pay the loan balance. The amount they can borrow depends upon:
1. age
2. equity amount in the home
3. current interest rate
Homeowners do not need to verify income, credit, or employment information to qualify for this loan.
While all of the best reverse mortgages work in the same way, there are a number of different such mortgages available. Arguably the best in terms of rate are those from the Home Equity Conversion Mortgage program, which are federally insured. Red Blue Realty's experts see these reverse mortgage loans as the most economical. Since they are also federally insured, they are also among the safest and most highly regarded options.
HECM loans are used for first mortgages only. However, Red Blue Realty can provide recommendations about using funds to pay off any existing mortgages. A home can be valued for loan purposes up to $625,000.
Before a homeowner can apply for a HECM reverse mortgage, credit counseling from a government accredited counseling service is required.
Also on the market today are several other types of reverse mortgage options. There are single-purpose reverse mortgages, geared to accommodate a specific need for equity; and there are other mortgages offered by state and local agencies and non-profits, as well as private companies. Senior centers and state programs for seniors are available, along with private mortgage brokers, to research and provide a full range of current reverse mortgage options, to help homeowners find the best reverse mortgage for them.
The National Association of Mortgage Brokers can find private and state options for homeowners, for those seeking alternatives to the HECM federal reverse mortgage program.
Companies such as Red Blue Realty have originated these loans, and offer a matching service to find the best reverse mortgages for every customer. Reverse mortgage brokers are licensed in Los Angeles and in every state to provide these comparative options for homeowners.
Red Blue Realty's experts note that with each of these reverse mortgages, the principal amount is based on a formula that consists of:
-the age of the youngest homeowner
-the property's appraised value
-the Federal Home Loan Mortgage act loan maximum
-current interest rate
-amount of existing liens
Careful assessment of the options available for those considering reverse mortgages, should always be made. The FHA backed HECM loans are among the strongest of the options. Red Blue Realty can help find the best reverse mortgages on the market today.
Website: http://www.redbluerealty.com
Email: Contact@redbluerealty.com
Phone Number: 1-(855) 66-RBREALTY or 1-(855) 667-2732